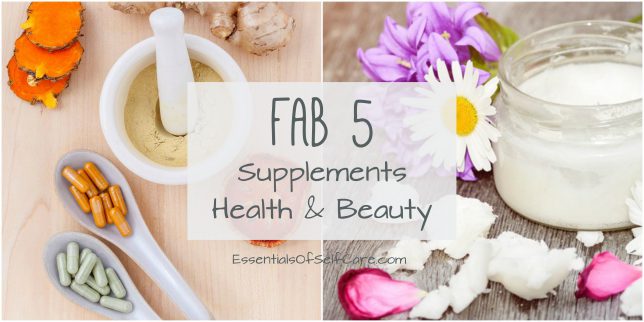 Trust me, in a sea of natural products, I know how confusing it can be. Fortunately, as a previous buyer and manager I was in close contact with reps and owners of various supplement and natural product companies, both small and large. With that came lots of product training.
The opportunity to combine that experience along with personally trying countless products and getting feedback from clients has helped me determine which companies and products I can put my trust in and feel confident recommending to you.
I've gained enough experience to narrow down which supplements and body care can actually nourish you from the inside out, and I would love to help take the guesswork out of choosing quality products for you.
A Legitimate Need Exists
Based on the reviews and recommendations floating around the internet I see a serious need for honest and helpful recommendations with the real life experience to back them up.
There are a lot of sub par products on the market and you can't just throw a list of a few products together, never try them or have experience helping anyone who has, and recommend them in a review. Readers deserve better than that. Way better.
If you want to avoid low quality supplements and health and beauty products, I've got ya covered – by recommending only the best.
I would love for Essentials of Self Care to be your trusted source for your supplement and health and beauty needs, or any self care needs for that matter. The only way I can feel comfortable with this is if I gain your trust by providing honest reviews and high-quality recommendations backed by real life experience.
Your health and satisfaction are what matter most. Period. 
You're happy, I'm happy and we all sleep well at night :)
Please note though that the information, recommendations, and reviews on this website are not intended to diagnose, treat, cure, or prevent any disease. Please read full disclaimer HERE.
Why 5?
Great question! Certainly it doesn't mean that there are only five products worth using in each category, the end. But if you're like me, when I look at a list of say ten different products, I start to get overwhelmed about what to choose. On the flip side, if I look at a list of only three choices it just seems too narrow to me. So five just feels like a good middle ground, and of course there may be bonus mentions here and there just because…well they're too worthy not to make the list. So here's how it works…
The series will kick off with five of the most beneficial supplements to take daily to support your overall health, plus five of the most beneficial health and beauty products with clean ingredients for your daily ritual. There will be a link to the 5 For You list for each of these and from there, more lists in various categories will be added.
All kinds of supplements will be covered including but not limited to vitamins, minerals, amino acids, herbs, and homeopathics. The recommendations for health and beauty will include but are not limited to facial care, body care, hair care, and oral care.
The following are key determining factors when it comes to choosing the best supplements and health and beauty products (with a focus on whole food based supplements when available):
Quality ingredients
Effectiveness
Price
So if you're ready to get started, you can head over to the first two posts in the series:
5 Key Supplements to Take that Support Your Overall Health
5 Non-Toxic Health and Beauty Products to Add to Your Daily Ritual
You can also search the index to find particular posts HERE.
I hope you find the 5 For You helpful in taking some of the guesswork out of choosing your supplements and health and beauty products. And I hope the tips and information found in the lists are of great benefit to you in staying healthy from the inside out!
I encourage you to bookmark this and check back regularly for more reviews and recommendations!
Thanks for reading, take care, and if you have any supplements and products you would like to know about, please share them in the comments and I will do my best to review them!