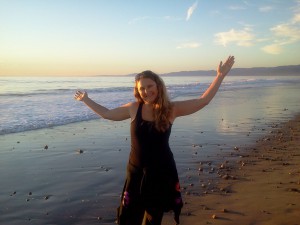 Hi, I'm Jess! Welcome to Essentials of Self Care, a blog that focuses on how to start a soul-centered self care practice including nutrition, yoga, fitness, meditation and other crunchy stuff.
Embarking on a mind-body-spirit journey can be exhilarating! But it can also be confusing to navigate uncharted waters, and at times can feel really hard!
Experiencing ups and downs in my own self care I know just how hard the journey can be, but also how rewarding it can be! And through it all I continue to uncover more ways to simplify things and even make them fun, that I can share with YOU, my awesome readers!
The content on Essentials of Self Care is created to help you uncover what your optimal next step on your personal wellness path is, and inspire you to take that step, so you can continue to grow and expand on your journey to living wildly and soulfully free!
Some of the transformation you can expect to gain from the tips, content, and resources here include:
♥ How to improve your physical health and well being including things to do to feel energetic, sleep better, maintain a healthy weight, or improve particular health conditions
♥ How to be more calm and centered through managing stress and making better decisions
♥ How to love yourself more inside and out and have a healthy body image
♥ How to work through limiting beliefs to uncover your true purpose and realize that we all have something meaningful to contribute to the world
My goal is to inspire you to discover your own journey and the joy, purpose and many other far-reaching benefits that come from nourishing your mind, body and spirit – down to your core.
My Personal Journey and Transformation (Always in Motion :)
I didn't used to know how to take care of my health and never even gave it a thought. I wasn't really exposed to what it meant to be truly healthy or surrounded by people who made their well-being a priority. You can't do better if you don't know better right?
I grew up like many of us do, eating lots of fast food, processed foods out of colorful boxes, and sugary snacks. By the time I was in my twenties I was working in restaurants, partying all the time and drinking way too much.
For several years I continued to live my not-so-healthy lifestyle until it finally started to catch up with me. I was overweight, dealing with terrible digestive issues, my liver was toxic, I had zero energy and felt an overwhelming lack purpose and fulfillment with my job.
Plainly put – I felt like total crap.
At the same time I was sorting out residual painful emotions from some things that had happened in my past and dealing with some recent ones that had come up in my marriage. The journey of self reflection is never an easy one – for me I had to learn to love myself and look deep into myself, call myself out on my own stuff and at the same time learn to not take responsibility for that which isn't mine.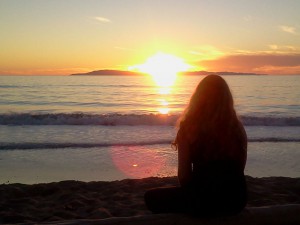 It can be a brutally exhausting process – and I get why many people don't want to go there. But the peace and empowerment that comes from getting in touch with your true core desires is truly one of the greatest gifts of freedom and love you can ever give yourself.
I hit a wall, I knew I couldn't live the rest of my life this way and I desperately needed to get healthy on so many levels.
Shortly after this realization, I went backpacking abroad for 3 months as a sort of "soul cleansing journey" to figure out my place in this life, and figured out so much more than I could have ever bargained for. After many deeply profound experiences, I came back to the states with a renewed perspective and sense of self and direction, which I share in my post:
Awakening Life Lessons I Learned While Traveling Abroad
When I got home I started working at a grass roots natural foods store which was an entirely new and different world for me. Who knew that my first encounter with the world of wellness would soon come to mean so much to me?
I spent the next ten years learning everything I could, delving in to various training, covering topics on holistic wellness and nutrition, discovering a deep-seated passion I never knew existed and enjoying every moment of my new found bliss, inner peace and freedom.
My holistic healing journey became such an integral part of life that I eventually started seeking how I could put my purpose to use to help guide others on their path to wellness, which eventually led me to getting my certification as a holistic health coach.
I finally uncovered my true passion and found fulfillment. And while my personal journey and transformation will forever be in motion, I am in love with being in touch with the whole me and inspired by others on their journey.
Ready to Get Some Serious Self Love on?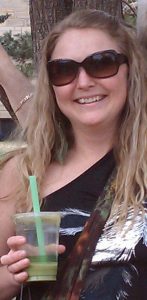 Each of us has the ability to empower ourselves, and nourish our health starting with the food we put in our mouths all the way up to the food we nourish our minds and souls with. Life should feel great! I invite you to join me and millions of other like-minded people and take control of your health and your life and get your wildly soulful wellness on!
If there's one thing I've learned about making lifestyle changes that stick, it's that the small daily changes are the most important. It really comes down to this…
YOU DON'T HAVE TO BE PERFECT. YOU JUST HAVE TO START.
And if there's one thing I've learned about self care, it's that the more you take care of and love you on all levels, the better you are able to serve others.
If there are any topics not covered that you're interested in, please feel free to email me and I'll try my best to get them up on the site. Also, if there are any health/wellness-related questions you have, I'm happy to help. Thanks for stopping by!
NEVER MISS AN ESSENTIALS OF SELF CARE POST:
You can also subscribe to receive new posts delivered to your inbox (no spam – 'cause no one likes spam!) as I continue to share new crunchy stuff :)
The best day of your life is the one on which you decide your life is your own. No apologies or excuses. No one to lean on, rely on, or blame. The gift is yours – it is an amazing journey – and you alone are responsible for the quality of it. This is the day your life really begins.
Be fearless in the pursuit of what sets your soul on fire.
P.S. New here? To get the most out of your journey start here!