A large part of our emotional well being boils down to whether or not we have chosen the path of letting go of emotional baggage. Whether we choose to remain a victim of our circumstance or – if out of self love and respect – we choose to stand up, do the fight, and become a victor instead.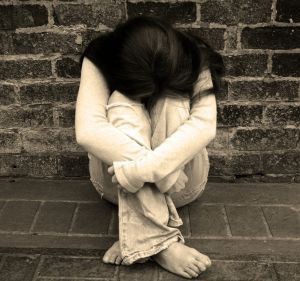 Of course letting go is not always the easiest choice but the more we experience the discomfort of falling into the dark hole of emotional pain – the more we seek out ways to experience the brighter place of comfort.
If emotional baggage is defined in part "as a metaphorical image, that of carrying all the disappointments, wrongs, and trauma of the past around with one in a heavy load" That's a heaviness that is bound to eat us up inside, and rob us of a whole lot of joy and peace.
However just as sure as the sun sets we all experience varying degrees of emotional pain during one time or another. The question becomes: how can we deal with and ultimately release emotional baggage?
"Sometimes the past should be abandoned, yes. Life is a journey and you can't carry everything with you. Only the usable baggage." ~ Ha Jin
A Single Moment can Turn Your Whole World Upside Down
Let me preface this next part with this: the following relationship has long since been mended and rebuilt with much hard work and is the source of much love and peace. We all make mistakes. It's easy to point the finger until we walk in another's shoes. But when we learn from our mistakes, take accountability, and seek forgiveness that is when the light is shed for real.
"Forgiving someone doesn't mean condoning their behavior. It doesn't mean forgetting how they hurt you or giving that person room to hurt you again. Forgiving someone means making peace with what happened. It means acknowledging your wound, giving yourself permission to feel the pain, and recognizing why that pain no longer serves you. It means letting go of the hurt and resentment so that you can heal and move on." ~ Daniell Koepke
I'll never forget that day when I was nine and my whole world turned upside down. Being dropped off by your parent in a place far from home to visit your biological parent that you've met briefly once two years earlier and not really realizing that your life is about to be completely uprooted was one of the most intense emotional things I ever had to get through. And the lack of contact made the next three years some of the longest and most painful of my life.
Three years can seem like forever when you're nine. I can remember my emotions went something like this…
First there was shock. Followed by disbelief, confusion, and fear. As the shock became my reality, the hurt, anger, and sadness set in. More sadness. Annnd more sadness. Yes my parent was in the middle of a divorce but we had been so close for these nine years…what happened? What did I do?
Dealing With the Aftermath of Emotional Pain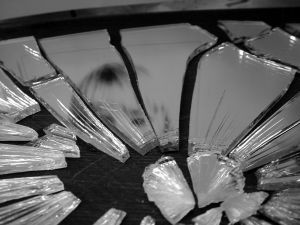 As I struggled to deal with feelings of abandonment, being separated from my sibling and friends, people I loved vanishing from my life, trying to find my place in a new home with my other parent I didn't know at all and the burden I felt of being an instant child to my new step parent who didn't ask for this, and feeling like I wasn't really wanted – the next several years were tough…really painstakingly tough.
So tough that I never thought I would ever heal. As I tried to process the pain by writing my thoughts and feelings in a journal, and talking to family members (whom I hope truly know how much their love and support means to me to this day) a little voice inside kept telling me that there had to be good reason for all this.
I sent letters. In retrospect I can see that the letter writing – in a strange way – even though there were no replies, played a therapeutic role in my healing process as it was one more avenue of releasing feelings and keeping faith that one day I would get the answers I had been looking for.
I worked hard not to harden my heart. I just kept hoping. I kept telling myself that I was worth the fight against losing my soul to the self loathing monster. I tried hard not to let my hurt get in the way of loving, and began to see the importance of relying on, taking care of, and nourishing myself.
There were several other tough issues to sort out up until my mid 20's. Without divulging too many details, and for the sake of not writing a novel in a post, let's just say I had to figure out a way to deal with residual issues. At one point I saw a therapist for a brief while. There is a benefit in having a non biased person to talk to and keep you accountable for the work you need to do to heal.
Choosing to Allow Experiences to Harden or Soften You
Maybe you've heard someone say something like this "I'm surprised you turned out the way you did based on what you've been through." Those are the moments that forced me to take stock in the work I'd done. Like most of us, I've gone through some crazy phases in my life and made some bad choices, but those choices were part of my process and helped me to see that I didn't want to play the role of victim any longer.
I was tired of the fight. and tired of being tired.
Here's my take…life is messy. Not one of is perfect. What would we gain from this life if everything were perfect, easy all the time, and not messed up sometimes? Where are the lessons in that? Of course, I don't think they necessarily need to be so traumatic. All I can say is maybe there is a master plan in these moments us humanoids :) aren't always aware of. A sliver lining.
Now this next part may seem totally counter intuitive but stick with me…these things we go through – however effed up in the moment – help shape us into who we are if we trust the process. We get into trouble and experience hardship when we fall into the trap of wishing things would have been or were easier. That's when we go against life's natural flow.
Some of the seemingly unnecessary challenges life deals us are our greatest teachers. "What doesn't kill you makes you stronger" carries it's weight for sure. In the book The Places That Scare You: A Guide to Fearlessness in Difficult Times
Pema Chödrön states: "We can let the circumstances of our lives harden us and make us increasingly resentful and afraid, or we can let them soften us and make us kinder."
"Pain is inevitable. Suffering is optional." ~ Haruki Murakami
Go ahead! Cut That Baggage Loose
This…ah this is my favorite part. The part where I get to emphatically share that it is possible to get rid of emotional pain for good.
But before I share with you my process of releasing emotional baggage, there's something we can't avoid. The scars from emotional trauma will always be there – no magic cream can take those away – but we can choose not to allow those memories to have a grip on us – we can choose not to carry that baggage any longer – it does not serve us so cut it loose – and cast it away for good. Phew! Liberating right?!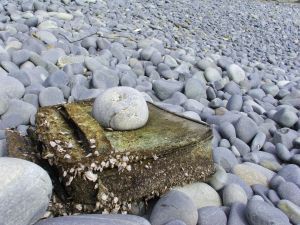 I would like to share with you some tools I have found helpful in processing and moving through emotional pain, letting go of the past, and living in the moment.
Tapping, or EFT (emotional freedom techniques) – If you choose only one of these tools, tapping alone has the ability to bring about powerful changes on a mental, emotional, and physical level.
Journal – Writing your feelings down is crucial to processing all of the emotions. Not only is this a release technique – it will save you from becoming numb and emotionally closed off –  when you read it back you are more equipped to rationalize a strategy to move forward. A HUGE step toward healing.
Confide –  Talk, talk, talk. But be selective about who you share your feelings with, especially if you are in an extremely vulnerable place. Trusted family members, close friends, support groups, and therapists can be safe places to express your feelings.
Meditate – Sitting/guided meditation, listening to music, taking a long walk, praying, whatever allows you to quiet your mind and get some relief. Staying connected spiritually is crucial to remaining hopeful.
Activate – Yoga, exercise, and participating in creative activities will help release the stress that builds up in your body. It also focuses your mind on something other than the pain. Most people who experience trauma will at some point experience pent up anger so moving that energy out of the body in increments is important. Things like sound therapy, and bodywork are also extremely effective methods for emotional release.
Educate – Read self help books. Learn self care skills. Educate yourself on how to deal with your pain. Read and watch inspirational pieces that encourage you to grow your self love and feel empowered. Learn to create and access a boundless safe, loving and healing space.
Set Healthy Boundaries – Learn to say no to people or things that negatively impact and deplete your energy. Instead, immerse yourself in things/people that fill up your energy reserves.
Practice Gratitude –  Try and find things in your life that you're grateful for. Shifting your focus toward these positive thoughts gives you hope and helps to avoid dwelling and becoming consumed by negative emotions. We can always find something to be grateful for.
Flower Essences – Rescue Remedy, a combination of 5 different flower essences helps to banish stress on an emotional and mental level. Singular flower essences can be used with great success as well.
And hard as it may be, continue to love. Love yourself and take care of yourself, you are worth it. Be gentle with yourself as you move through this process, hold yourself accountable for the work, and don't forget to celebrate your successes – no matter how small or big.
Congratulations! Now Allow Yourself to Really Feel it
After you have worked through the emotional pain, really pay attention to what you feel in that moment. Latch on to it. For dear life. Take a deep breath in and a deep breath out. You did it!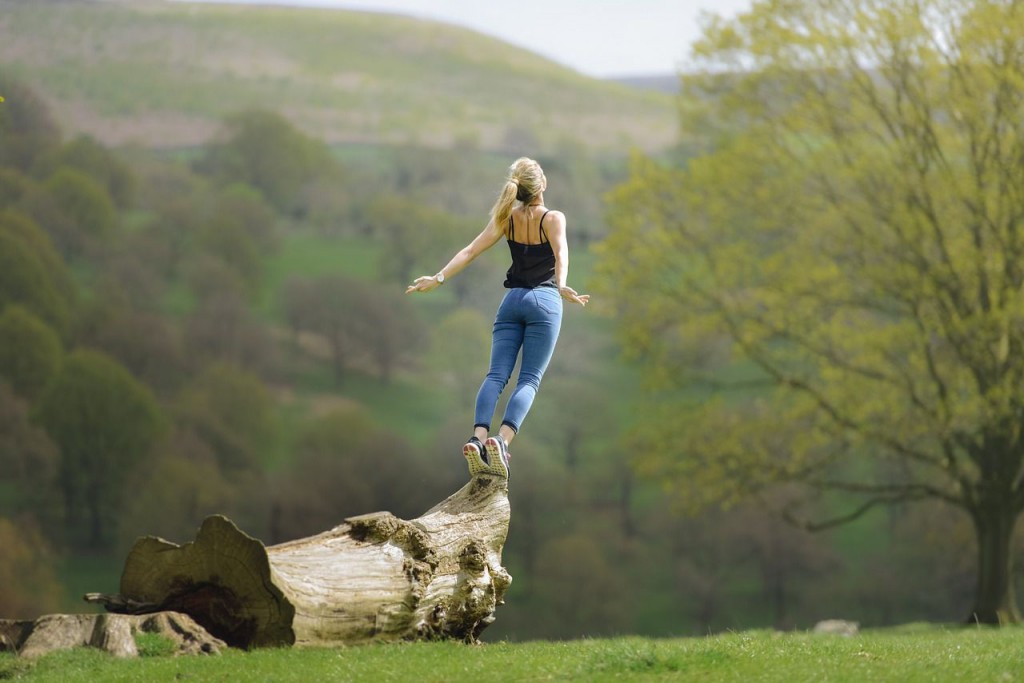 For me it felt like the weight of the world had lifted off my shoulders, I no longer felt that giant pit in my stomach, the giant monster sitting on my chest, I could breath again and all I wanted to do was spread my wings and fly! I felt free. And now I was empowered to access more of that peace and freedom.
Whatever it is you feel in your moment of transformation – I urge you to remember it well because you have learned the skills to access it, and it's the exact motivator you need to close the door on the old places for good. That's the liberating part. And you can do it again and again. Just keep building on your new practice. Remain open to the transformation of self love and piece by piece, letting things go will get easier.
"You are not a victim. No matter what you have been through, you're still here. You may have been challenged, hurt, betrayed, beaten, and discouraged, but nothing has defeated you. You are still here! You have been delayed but not denied. You are not a victim, you are a victor. You have a history of victory." ~ Steve Maraboli
The place of pain is one of the worst to be in, sometimes it hurts so bad and makes you so angry that it's easy to get disillusioned about happiness. Overcoming emotional trauma is never an easy process, and it's a learned one.
The work of self reflection in each moment is the difference between conquering your pain now or succumbing to it long term. The comfort is in knowing that each and every one of us has the ability to make a conscious decision about our own happiness.
I wish you much love, peace and support each time you practice breaking free from the past a little more and moving into the space of deep internal joy and happiness.
Your insights and experiences on dealing with emotional trauma are welcomed with open arms. Simply sharing our experiences and victories can open the door of possibilities for others. Only ever love ;)