Making kefir isn't difficult at all. More than any thing, starting with a batch of quality kefir grains
is most important to ensure your brewing venture is successful. Read on to discover just how to make kefir water. plus how to enoy "natures probiotic soda."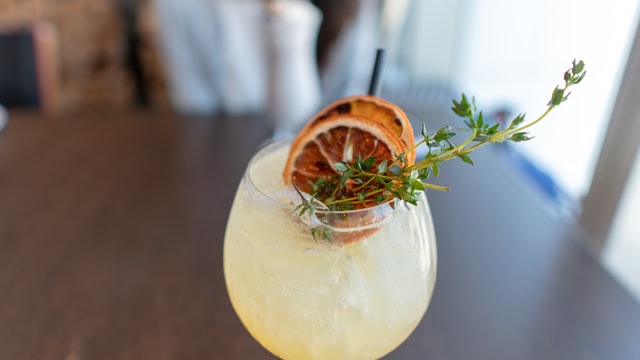 I recently started making kefir water and ordered 1/4 cup starter kefir grains which multiplied really quickly. A month and a half later we are eating the excess, adding them to things like smoothies, salads and quinoa, and sharing them with friends and family as starters. You can store extra kefir grains in sugar water in the fridge, or share them as starters.
Every batch, these babies just keep growing, which means they are healthy and thriving. And that means so is our gut flora! If you haven't had the chance to read my post on the benefits of this healthy beverage, you can check it out here. So, let's dive right in!
What You Need to Make Water Kefir
How to Make Kefir Water
Important note: The directions below are for brewing in a 1-gallon jar, once your kefir grains have grown to 1 cup in size. But when you first get your kefir grains, for the initial batch you'll want to start your brew in a quart size jar, with the 1/4 cup of kefir grains. Follow the directions below using 1/4 cup sugar and 1 cup purified room temperature water, instead.
Add 1/2 – 3/4 cup of a sugar listed above along with 1 cup room temperature purified water to a quart size mason jar with lid and shake to dissolve sugar (1/2 cup sugar has been working well for me). If water is not room temp heat it first, add sugar and let it cool to room temp before adding to grains – too hot/cold water can kill the grains
Place 1 cup kefir grains into 1-gallon glass jar
Once sugar is dissolved and water is room temp, pour sugar water over kefir grains in 1-gallon jar
Continue filling 1-gallon jar with room temp water until 3/4 full and cover with a coffee filter or cheese cloth and rubber band to keep out any fruit flies, bugs, or debri
Set your water kefir on the counter out of direct sunlight. Water kefir brews best between 72°-78° (colder temps=longer brewing time and warmer temps=shorter brewing time. I also set my jar on a pot holder or dish towel to keep the bottom warmer. Let your kefir ferment for 48 to 72 hours
Strain your water kefir (saving the grains in the strainer) into containers with tight fitting lids, I like to re-use growlers from a micro brewery, or pour into reusable flip-top glass bottles. You can enjoy your kefir now or if you like it more bubbly, go for a second ferment. At this point, you can add fruit juice, fresh or frozen fruit, peeled/sliced ginger, lemons, etc. if you like, and let your flavored water kefir ferment for another 12-24 hours on the counter
After 24 hours open the lid to release any effervescence, enjoy some now over ice, or put it in the fridge and enjoy it cold (which is how we like it)
Now you're ready to start the next batch
*It's good to avoid using metal utensils and containers as it can ruin your kefir. Instead, use wooden or plastic utensils and glass containers. And when cleaning supplies, be sure to get rid of all soap residue.
Notes: All sugars, with the exception of cane sugar, listed above will naturally turn your kefir grains and water a light golden brown color. This is completely normal due to the color of the sugars themselves. It also produces a bit of a stronger, but still sweet flavor. If you would like a more mild and sweeter flavor, maybe especially for kids I would suggest going with the lighter colored cane sugar for more clear looking grains and water.
After the second ferment, I like to add just fresh squeezed lemon and ginger to the kefir to avoid more sugar, but if you're trying to make the swap from sugary beverages, adding fruit juice and even your favorite flavor of stevia extracts is a great way to transition. Play with the amounts to achieve a satisfying substitute for yourself. You're still reaping all the health benefits of water kefir, so great job!
Cheers to Bubbly Goodness!
At first it may seem like a lot but once you get the hang of it and settle into the groove, like anything else the brewing process becomes second nature. It really is quite simple.
Also keep in mind that whatever supplies you may not already have are just an initial one time investment that will have you reaping health benefits indefinitely. I know one thing for certain – this sure beats spending upwards of $4 for each 16 oz Kevita or Kombucha. As it stands, we are getting over 100 ounces per batch of home brewed water kefir which lasts us roughly 2 days for 2 people, which is totally worth it.
Do you make your own water kefir – what are your favorite flavor combos? Share in the comments below!