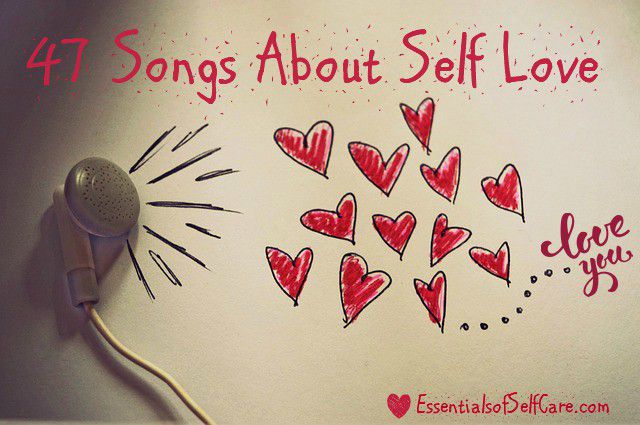 When it comes to the profound impact of music, there are a couple of quotes that really sum it up for me…
Music is therapy. Music moves people. It connects people in ways that no other medium can. It pulls heart strings. It acts as medicine.

Macklemore
Music touches us emotionally where words alone can't.

Johnny Depp
Music lover's…can you relate? Music has the kind of magic power to raise your vibration.
Music has saved my heart and soul more times than I can count. Sometimes when you can't find the words to explain what you're feeling, you can find a song that can. Music evokes the kind of emotions that have the power to help you through the darkest moments, and the ability to lift your spirits, and celebrate the good times. It can make you feel something so deeply, make you want to belt out the words and sing along, and make you want to dance something fierce. It can take you back to a moment in time, just like that.
Do you feel the same way or something similar? Whether my soul needs some soothing, some stirring, or some loving…music is something I can count on…it's medicine is always there for me. It's such a major release on so many levels. Oh music, how I love thee so…let me count the ways…speaking of love…
When you find yourself feeling down about your self worth, or confined by other people's obscured views of who they think you should be, or you just want to up your game, this mix of sweet, heartfelt, sassy, and empowering songs about self love could be just the dose you need…I listen to it often as my therapy ; )
There's a sense of comfort and peace in hearing the words of a song and realizing that your're not alone – that we all face similar challenges – in this way music keeps us connected to one another's humanness and that we're all in this craziness together.
So get ready to feel beautiful and down with just the way you are…"all your flaws, quirks, glitter, and dirt." If you need a little reminder of how much your sparkle and sass is needed in this world, crank up these songs and jam out to their powerful messages about loving yourself, staying true to yourself, and being free, aka your very own self-love-fest! We girls gotta have each other's backs…you know what I mean?!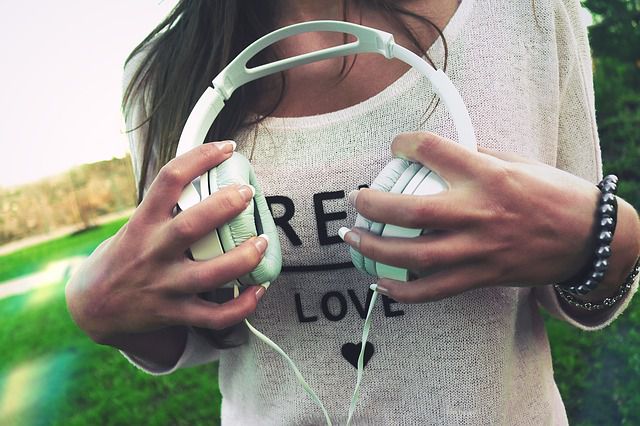 F**kin' Perfect 

♥

 Pink
Love Myself 

♥

Hailee Steinfeld
Secrets 

♥

Mary Lambert
All About That Bass 

♥

Meghan Trainor
Titanium 

♥

David Guetta feat. Sia
Scars To Your Beautiful 

♥

Alessia Cara
Pretty Girl 

♥

Maggie Lindemann, Cheat Codes, CADE
Human 

♥

Christina Perri
Pocketful Of Sunshine 

♥

Natasha Bedingfield
Firework 

♥

Katy Perry
Unbreakable 

♥

Madison Beer
Catch My Breath 

♥

Kelly Clarkson
A Rose Is Still A Rose 

♥

Aretha Franklin
Most Girls 

♥

Hailee Steinfeld
Sit Still, Look Pretty 

♥

Daya
WildHorse 

♥

RaeLynn
This Is Me 

♥

Kesha
Unbreakable Smile 

♥

Tori Kelly
Rainbow 

♥

Kesha
Hey Girl 

♥

Lady Gaga, Florence Welch
Go To Hell 

♥

 Empress Of
Love Me 

♥

Katy Perry
Try 

♥

Colbie Caillat
Unpretty 

♥

TLC
Body Of My Own 

♥

Charli XCX
Hair 

♥

Lady Gaga
Follow Your Arrow 

♥

Kacey Musgraves
Freckles 

♥

Natasha Bedingfield
Video 

♥

India.Arie
Unstoppable 

♥

Kerrie Roberts
Private Party 

♥

India.Arie
Who You Are 

♥

Jessie J
I Feel Beautiful 

♥

Fantasia
Let It Go 

♥

James Bay
I Love Me 

♥

Meghan Trainor, LunchMoney Lewis
I Am Not My Hair 

♥

India.Arie
Pretty Hurts 

♥

Beyonce'
Bulletproof 

♥

Griffin Oskar
This Body 

♥

BAUM
Don't Kill My Vibe 

♥

Sigrid
Free 

♥

Harper Grae
More Beautiful You 

♥

Jonny Diaz
The Lost Get Found 

♥

Britt Nicole
Be Yourself 

♥

Harrison Storm
Just The Way You Are 

♥

Bruno Mars
Soar 

♥

Christina Aguilera
Believe In Me 

♥

Demi Lovato
♥♥♥ Click here to listen to your Spotify Luv Yourself Up playlist ♥♥♥
So turn it on and turn it up! You can follow this playlist on Spotify or use it as inspiration to create your own! Happy love-fest, Be-YOU-tiful!
XOXO
Love to hear your favorite songs that inspire self love and inspire you to stay true to YOU! Share in the comments, and if you love this post please pass it on!