Meditation is truly unique to each individual, and many choose to engage in it for various reasons. Whether it be a way to relieve and manage stress, gain more compassion, attract more abundance, manage physical ailments, or just have a sense of peace about life.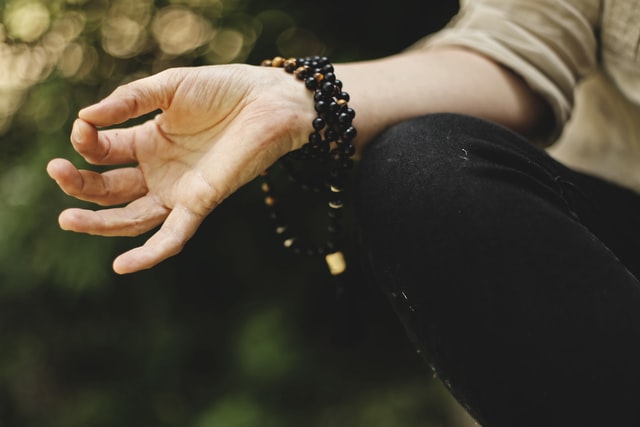 Still, some view it as a sort of esoteric sugar coating that numbs your mind. And some are uncomfortable with the concept based on unfamiliarity, and association with spirituality and religion.
Although meditation has been at the center of various cultural practices for about 5000 years, it wasn't until the early 20th century that Eastern philosophy was introduced to the West.
Since then a considerable amount of research has been done regarding the effects of mindfulness on one's mental, emotional, and physical states.
More recently, focus is being directed toward the area of Neuroscience and the physical effects being shown in live brain scans. Tools like MRI and EEG are being used to show the physiological changes within peoples brains and bodies after meditating.
It appears that scientific facts – minus esoteric fru fru associated with meditation – are playing a pretty big role in discovering the truth regarding the ancient practice of mindfulness.
I'll let you consider for yourself after pondering these 3 reasons to start meditating, whether or not you think meditation has the ability to help bring us into a balanced state of well being.
Activates the Brain's Default Mode Network (DMN)
Wikipedia describes the DMN as "a network of brain regions that are active when the individual is not focused on the outside world and the brain is at wakeful rest." Contrary to what might seem logical, when the brain is in this inattentive state, a "resting", daydreaming, or introspective state, is when it's actually the most active.
This downtime frees the brain up from task oriented thinking, strengthening our ability to concentrate, improving memory and mental acuity.
Actual physical changes, including increase in gray matter can be seen in certain areas of the brain in people who meditate such as increased volume and density of the hippocampus which is vital for memory, prevention of typical deterioration of brain areas responsible for holding attention as we age, and thickening of regions of the frontal cortex, which we activate to process emotions.
Another interesting change can be seen in a more defined outer layer of the brain where abstract thought and introspection happen, introspection being a most important way we form a sense of self.
Increases Alpha Brain Waves
Brain waves are made up of five frequencies: gamma, beta, alpha, theta, and delta. The electrical patterns of these brain waves can be observed with an EEG (electroencephalograph).
During the course of a day an EEG will display all five types of brain waves at the same time, depending on your state of consciousness one frequency will show as dominant in that moment.
When we come out of a thinking or goal oriented consciousness and our brain waves reach a slowed state, we are experiencing the alpha state. Our body and mind become relaxed, we feel peaceful, calm, and reflective, bridging the gap between the conscious and subconscious mind.
Too little alpha waves can cause stress, anxiety, OCD, and insomnia, which explains why some people turn to relaxants like alcohol, marijuana, or antidepressants, things that increase alpha waves. But the same optimal alpha state of relaxation can actually be experienced by reaching a meditative state.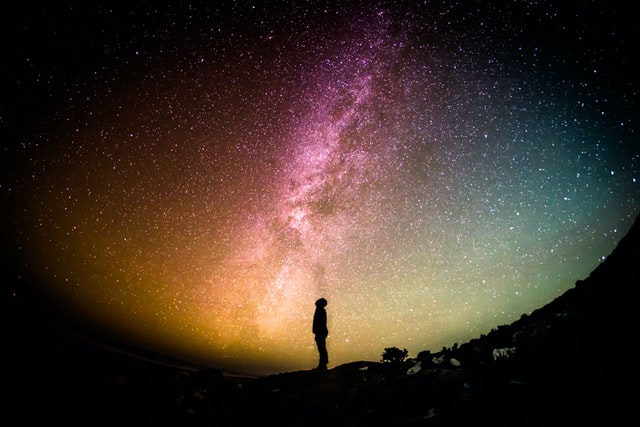 Changes Physiology on a Cellular Level
For a while now we've known the physical benefits of reducing stress levels with meditation like decreased blood pressure, increased immune function, and healthy digestion, but science is helping us gain a deeper understanding of why these benefits occur. Evidence is showing that meditating actually contributes to physiological changes within the body on a cellular level.
In this article regarding whether meditation can slow aging, the work of scientist Elizabeth Blackburn is discussed. In the 1970's she discovered telomeres, repeating DNA that act as protective caps shielding the ends of chromosomes. These wear down over time, shorten, and lose their ability to divide. This is considered the aging process. Stress shortens telomeres which explains why it ages us faster.
Shortened telomeres have also been linked to obesity, cardiovascular disease, diabetes, cancer, and Alzheimer's. The good news is that good nutrition habits, regular exercise, and meditation all help. In fact, meditating has been shown to slow the breakdown of telomeres, and possibly even lengthen them again. If that's not proof that mediating can change physiology on a cellular level, then I don't what is!
This quick video sums it up nicely.
Tips on How to Start Practicing Meditation
1. Find a comfortable place to sit, I find cross legged on a meditation cushion works best for me, but a chair works just fine too, the key is an upright position with your back straight. Also make sure your space is quiet and distraction free.
2. I suggest a timer (a soft alarm tone on a cell phone works well), you can choose whether to play music quietly or just sit in total silence. Here are some nice free meditation tracks to get started with.
3. Once seated comfortably, set your timer (5 minutes is a great place to start, gradually working up to 30 minutes to an hour long practice daily), close your eyes and start taking slow deep breaths in and out. Don't think or analyze your breath but pay attention to it. When your mind starts to wander or think, and it will, just gently bring your focus back to your breath. Have patience with yourself and continue to gently pull yourself back to your breath. This is your time not to think about anything, just let your mind and body relax and take a little vacation. :)
You will find the more you practice the easier it will get. I hope this helps you to establish a regular practice, feel more relaxed and reap the many benefits of meditation!