Looking for a simple DIY non-toxic all purpose cleaner you can throw together in a few seconds? The anti-bacterial power of essential oils will tackle household cleaning projects from kitchen counter tops, sinks, and floors to bathroom surfaces and with a sprinkle of baking soda first, tackle showers, tubs, and toilets.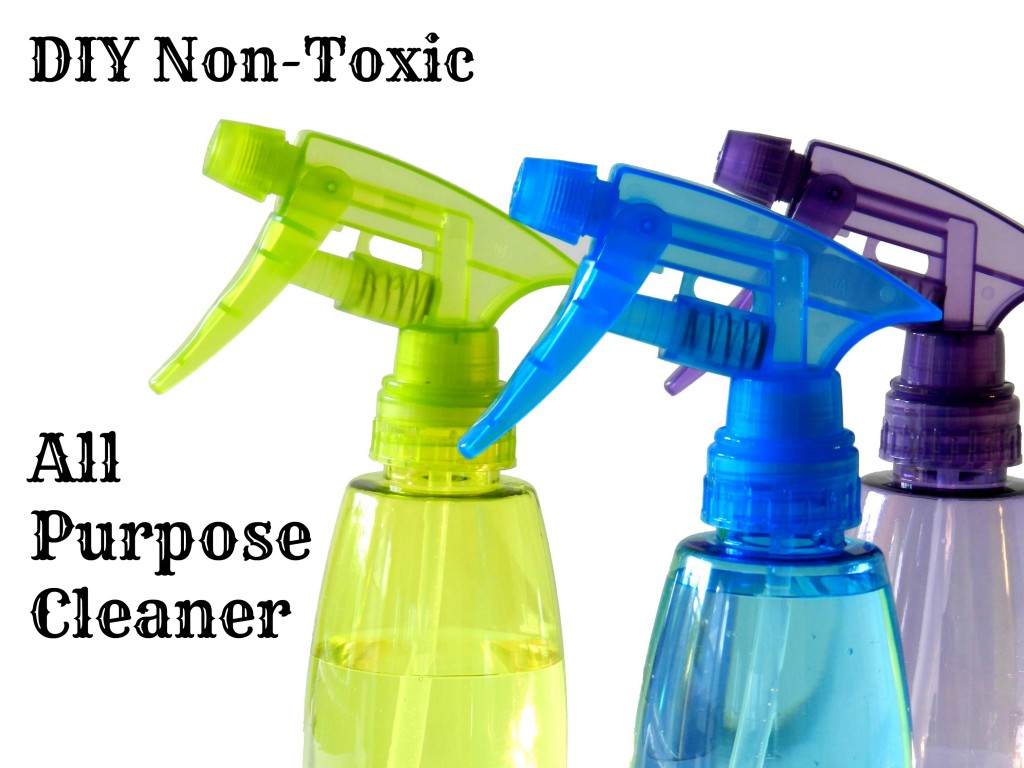 There's something just plain scary about reading on a label things like "causes irreversible eye damage and skin burns, avoid prolonged breathing of vapor or mist, call a poison control center or doctor for treatment advice, securely wrap original containers in several layers of newspaper and discard in trash, etc, etc." And this is just from the label of a typical well known cleaner marketed to "clean and deodorize your entire house." Did I already say scary?!
Now you can say goodbye to harmful commercial store bought cleaners once and for all and feel secure in knowing that you are providing a safe non-toxic environment for yourself, your family, and your pets. After all home is the place where most of us spend the majority of our time.
DIY Non-Toxic All Purpose Cleaner
INGREDIENTS
Mix all ingredients in a spray bottle, shake it all up, and get to cleaning :) And don't forget to sprinkle some baking soda to help with those deeper cleaning tasks like showers, tubs, and toilets.
Tea tree oil is antibacterial, anti fungal, and antiseptic, even killing nasty staph, making this great to wipe down door knobs, cabinet handles, and any other frequently touched objects, especially during cold and flu season.
Lavender essential oil is antimicrobial, antibacterial, and antiseptic. It also leaves your home smelling pleasant, and creates a relaxing environment.
Grapefruit seed extract is germ fighting power on steroids!