At one time or another we've all been wronged by somebody. Whether it be a friend, family member, acquaintance, the car that just cut you off in traffic, the rude person that shoved to the front of the line at the grocery store, a disagreement with a coworker, and so on…it happens to all of us.
Taking this a step further perhaps you have been deeply wronged by someone close to you and sometimes it's easy to get fed up and say 'screw forgiveness!' It's in these very moments that we're presented with a great opportunity to use the F-word! Probably not the same F-word you're thinking of, but it can be equally as therapeutic. I'm talking about the healing power of forgiveness.
But it's Not My Fault…
Forgiveness can be especially difficult if you feel like 'but I didn't do anything, this is not my fault, why should I be the one to say sorry and forgive?' This is a tricky one for sure. Learning to apologize or telling someone you forgive them when you're not to blame demonstrates great strength and humility, both extremely admirable characteristics.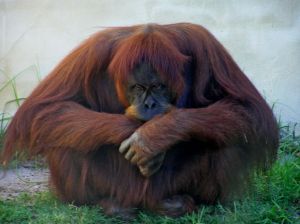 To quote Gandhi "The weak can never forgive. Forgiveness is an attribute of the strong." But this takes a deeper understanding.
Understand that forgiving someone even when you're technically not to blame is not the same as releasing them from their accountability in the situation.
Sometimes people say or do things in a moment of anger, frustration, or a feeling of helplessness that can't be taken back. In that moment we can either choose to take it personally or realize that they are coming from a wounded place, and projecting their own reality.
It helps to have compassion knowing that we too have made the same mistakes at times. But an invaluable lesson to always keep in mind is: being immune to the opinions and actions of others releases us from being the victim and frees us from needless suffering. It frees us from carrying the heavy burden of sadness about the situation.
When Someone Refuses to Forgive You
What about when you have done all you can to seek forgiveness but someone is still unwilling to forgive you? This can be painful, extremely painful at times, especially if it's a family member or close friend who has disowned you or cut you out of their life because of it.
A circumstance like this can take some time to heal from. This is especially true if you are a person that forgives easily and sees the importance of moving on. It may be hard to grasp how stubborn the other person is being.
Have you ever gotten into an argument with someone and then afterwards stopped and really went back over the details and thought 'how ridiculous…silly, so petty.' Maybe you even have a good laugh at how silly it really was. The best is when you can't even remember what the argument was about in the first place!
What happens next in those moments is key though, this is where the beauty of choices comes into play. After things have simmered down if we stop and think, we can either choose to 'not bend, stand our ground, be a right fighter' whatever we want to call it (the reality is we're being stubborn) or we can choose to 'lay down the sword, be flexible, and lighten up' (choose our battles).
I say life is too short so choose your battles wisely. Let it go…move on.
Let Go of the Poison – You Know Your Own Truth
When you think about it, does it really come down to who's right or wrong? If that's how you choose to look at life or relationships be prepared for a long and miserable journey.
Why not instead seek to harbor an awareness that each of us has our own stories and no one knows our truth better than our own selves. People will always have their versions of how they perceive your truth and it can very easily get skewed especially if they feel wronged by you, and vice versa.
Holding onto anger, hurt, or resentment manifests as poison in the body. It takes a toll on us physically, mentally, and emotionally. We close ourselves off and harden our hearts.
In his book The Mastery of Love
Don Miguel Ruiz puts it this way:
"Once we open the wounds, we are going to clean the wounds of all the poison. How are we going to do this? The same Master gave us the solution two thousand years ago: Forgiveness. There is no other way but forgiveness to clean the wounds of all the poison."
"You must forgive those who hurt you, even if whatever they did to you is unforgivable in your mind. You will forgive them not because they deserve to be forgiven, but because you don't want to suffer and hurt yourself every time you remember what they did to you. It doesn't matter what others did to you, you are going to forgive them because you don't want to feel sick all the time. Forgiveness is for your own mental healing. You will forgive because you feel compassion for yourself. Forgiveness is an act of self-love."
Looking at it this way allows us not to take accountability for that which is not ours, while teaching us that if we choose to forgo forgiveness the only person we are hurting is ourselves. Any negative charge we carry is a charge against ourselves.
If you have any relationships that need mending why not reach out and let them know that you apologize for any wrong that you may have caused them and ask that they forgive you too.
If this does not work hopefully the other person will realize that life is too short and come around to letting go at some point. Your heart is open, you have forgiven inside and at least you can take comfort in knowing that you have done all you can to rectify the problem. You can heal and free yourself through the power of forgiveness.