Well hello lovely! I'm so excited to kick off the new 5 For You series for health and beauty, sharing reviews and recommendations with you to help make choosing quality products easier. So let's get started with five non-toxic health and beauty products you can use daily for healthy skin, hair, teeth, and more.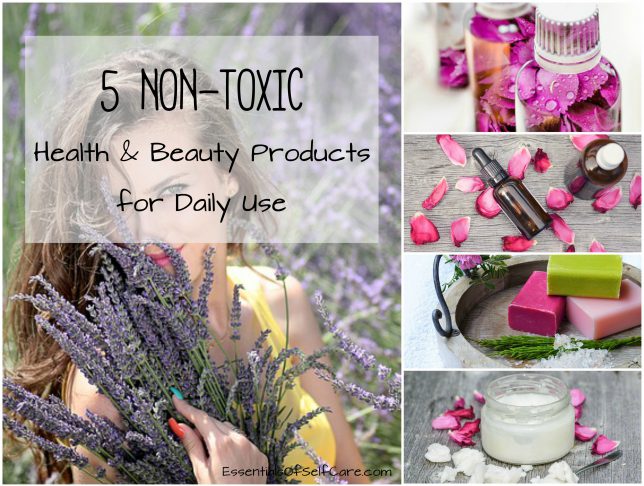 If you're tired of all the nasty ingredients in most health and beauty products today, there are plenty of excellent options available with clean ingredients that you can start adding to your bathroom so you can begin ditching the nasties for good.
Swapping out your health and beauty products for the first time can be a bit overwhelming. So, if you are just beginning this journey, my suggestion is to take it step-by-step. Start with one product at a time, gradually working your way to where you have eventually replaced the things you want to replace.
Every product you switch to one with with clean ingredients allows your body to start detoxifying a little more each time. Of course if you want to make more than one, or multiple swaps at a time, by all means…have yourself a party!
Speaking of Detoxification…
When it comes to detoxification, the skin is the largest organ on our body…which brings up two points…
One, since our skin covers so much of our body, it's a large "entry point" for all kinds of toxins. By default, our skin is already burdened with environmental toxins everyday and in many cases, it gets a double dose with toxic personal care products, which is even worse since they get directly applied to your skin, hair, mouth, and other areas. And the effects of these toxins are cumulative over time.
A good rule of thumb is if you don't want it in your body, don't put it on your body.
Two, it's not unusual for your skin to go through a detox phase when you switch over to cleaner ingredients. Depending on how toxic the products you've been using are and how long you've been using them, experiences can vary. But if you experience things like breakouts, changes in skin or hair texture, or body odor (when switching deodorant), these can all be signs that your skin is detoxifying.
Don't be alarmed and hang in there, it's usually short lived and when your skin does adjust, it will totally thank you and you'll see just how healthy it really can be. Keep in mind too, that clean products act much different than nasty ones do. So when your natural shampoo doesn't lather like the kind you've been used to, it doesn't mean it's not working, it just means you no longer need to be fooled that suds = clean…and thank god for that :)
Also, you may not realize the benefits of natural products immediately, but over time you should notice a difference in the overall appearance of your skin and possibly clear up some health conditions too.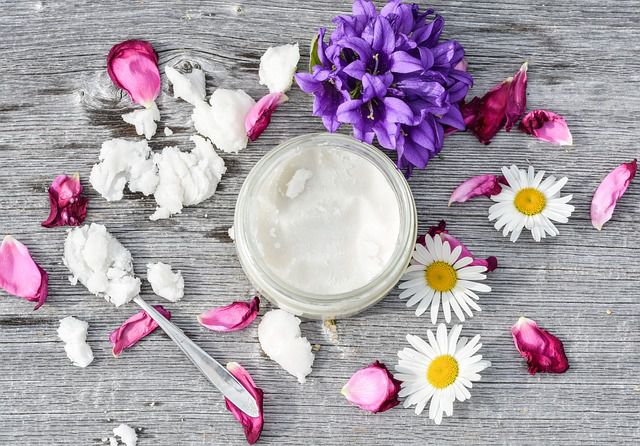 Toxic Ingredients to Watch Out For
So without establishing the obvious any further, that toxic ingredients are, well…toxic…if you want to know the scope of how these can negatively affect your body, you can read my post on ten dangerous ingredients found in many health and beauty products. The just is that these ingredients are known to be skin irritants, hormone disruptors, carcinogens, reproductive and nervous system disruptors, and other awful stuff.
For reference, it's a good idea to know what to watch out for when checking labels, so here goes:
Parabens
Propylene Glycol
Petrolatum
Diethanolamine (DEA), Triethanolamine (TEA)
Sodium Lauryl/Laureth Sulfate
Diazolidinyl Urea, Imidazolidinyl Urea
PVP/VA Copolymer
Stearalkonium Chloride
Synthetic Colors
Synthetic Fragrances
You can also reference questionable ingredients on EWG's skin deep database.
Reading labels can be tricky, but don't worry, the purpose of this series is to narrow things down and showcase high-quality non-toxic beauty brands with clean ingredients so you don't have to do the work. But, before we get into the 5 For You lists, let's do a little bathroom inventory.
By that I mean, what are the five most common health and beauty/personal care products that you would find if you walked into a random person's bathroom right now, and that you probably have in yours?
Think things that most of us use on a daily basis. Think daily hygiene essentials….cleanser, shampoo/conditioner, moisturizer, toothpaste and deodorant…right? Of course there are other things like cosmetics, styling products, beard products for gents, etc., but these are pretty much the "bare essentials".
That said, I believe that at minimum, there are five health and beauty products that when used on a daily basis can make the foundation of a non-toxic personal care routine to support healthy skin, hair, oral health, and even reduce the risk of hormone related conditions, and even some types of cancers.
5 Natural Beauty Products to Support Your Health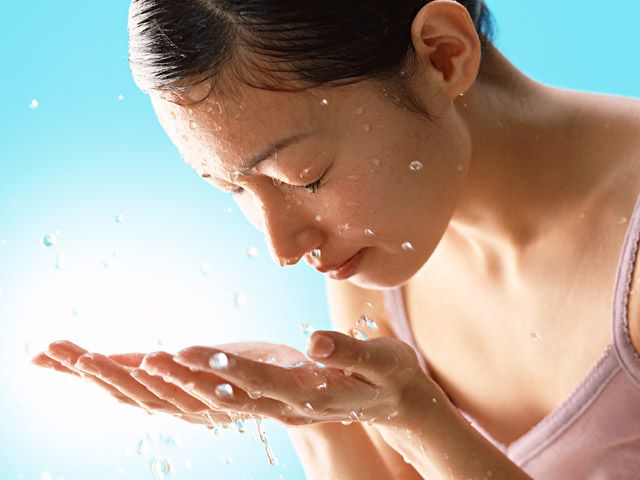 1. Cleanser
To avoid the Skin on both your face and body from drying out, stay away from harsh cleansers that strip it of it's natural oils. Sulfates used to give you that sudsy lather, along with other common ingredients like alcohols, parabens, triclosan, and synthetic dyes and fragrances can leave your skin feeling overly dry and tight. In contrast, cleansers using ingredients like natural oils  like jojoba, coconut and avocado, natural butters like shea, mango and cocoa, beeswax, aloe vera, and glycerine, can help your skin retain it's natural moisture and help with pH balance, contributing to soft and healthy skin.
5 For You Natural Facial Care Brands (these brands are my favorite for all facial care, including cleansers)
5 For You Natural Body Washes (coming soon!)
2. Moisturizer
Like cleansers, many moisturizers are loaded with chemicals that can irritate your face and body. They can cause breakouts, rashes, redness, upset your skins natural pH balance and make your skin increasingly dry over time. Natural moisturizers on the other hand, contain vitamins and other nourishing components such as natural oils, butters, essential oils, aloe vera, and other ingredients that hydrate and nourish skin cells for healthy glowing skin.
5 For You Natural Facial Care Brands (these brands are my favorite for all facial care, including moisturizers)
5 For You Natural Body Lotions (coming soon!)
3. Shampoo/Conditioner
Switching to natural shampoos can be a tough one for many people, mainly because as I mentioned earlier, we become accustomed to thinking that lots of lather means cleaner hair and a more nourished scalp. Sadly, it couldn't be further from the truth. The sulfate components that are primarily responsible for the suds and are preceded by various names including sodium lauryl, sodium laureth, ammonium lauryl, and mureth, along with other damaging ingredients have been proven to irritate and disrupt oil glands leading to dry scalp and have shown a reduction in hair follicle size, both of which can result in hair loss.
Natural shampoos may not lather quite as much, and some not really at all, but more importantly they, along with natural conditioners, contain beneficial plant and herbal extracts which nourish and strengthen your hair and promote new growth, so you can enjoy healthy hair and save your body from harmful chemicals at the same time.
5 For You Natural Shampoos and Conditioners (coming soon!)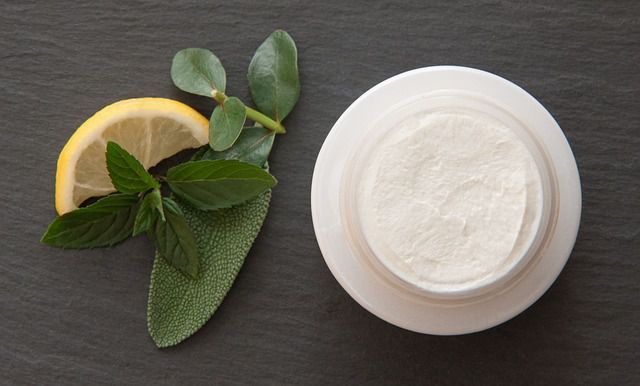 4. Toothpaste
It's becoming more well known that fluoride is a harmful ingredient used in most toothpastes and I can think of at least six more harmful ingredients. The scariest part about it is that it goes directly into your mouth. Plus the health of our teeth and gums not only relies on what we brush with, but how we brush, and whether we get enough of certain nutrients in our diet, including healthy fats and vitamin D. Natural toothpastes include ingredients that stimulate circulation in your gums, reduce bacteria, and can even remineralize your teeth and are one of the easiest and most inexpensive transitions to make.
5 For You Natural Toothpastes (coming soon!)
5. Deodorant
It may not seem like it, but the type of deodorant you use is a pretty big deal. For a few reasons. One, our underarms contain important lymph nodes responsible for moving toxins out of our body. Two, where we apply deodorant is in super close proximity to our breasts. It's no secret that aluminum is a harmful ingredient and high levels have been implicated in Alzheimer's, and yes there is debate as to whether the levels in deodorant are truly cause for concern.
I personally opt for natural deodorant for regular use because I feel it's important not to interfere with my body's natural detoxification process by applying a chemical-laden antiperspirant to stop sweating. Plus I opt to keep chemicals that are known to cause cell mutations and disrupt hormones away from the girls as much as possible, thank you very much.
5 For You Natural Deodorants (coming soon!)
Final Thoughts
Thanks for reading! I hope this was informative for you and will help you choose the best natural health and beauty options with safe, clean ingredients for you and your family. Stay tuned – more recommendations and reviews to come!
Looking to start a supplement program but not sure where to start? You might like this post :)
If you have any health and beauty products you would like to know about, please share in the comments so I can do my best to review them!