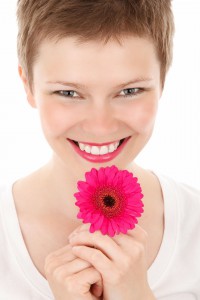 Choosing the best natural skin care brands can be a difficult task. But it doesn't have to be. Fortunately for you, this just happens to be one of my areas of expertise, so if I can make your life easier by reviewing some of the sweetest lines on the market, it makes me a very happy girl!
You see, once upon a time I was a manager/buyer in natural food stores, in the whole body department (beauty care and supplements), and I really had to get up close & personal and comfy-cozy with a ton of products.
A huge plus of working in "whole body" for over ten years was the opportunity to develop good relationships with reps and educators of many reputable natural beauty product lines. As a result I was able to get trained by the best in the industry and to sample and take home products to try.
Not only was this an awesome perk, but also super valuable for our customers because nothing is worse than trying to find the right skin care solution with the help of someone who has never tried them.
With so many to choose from, searching for a new skin care product can be pretty overwhelming, to say the least. So my goal with this post is to simplify your life, narrowing it down by reviewing just a handful of companies whose natural skin care brands I support and recommend. It's important that they use ethical business practices and meet the following criteria:
Simple, clean and safe ingredients. NO dangerous ingredients mentioned in my post here.
Cruelty free products. NO animal testing.
Environmentally conscious company.
Take part in socially responsible giving.
And most importantly – the products have to work at a good price point.
If this all jives with you, let's hang out while I fill you in on my five favorite organic skin care brands (in no particular order). Hopefully this will be where your search for natural skin care reviews ends so you can get on with enjoying your new gorgeous complexion!
---
Mychelle Dermaceuticals
---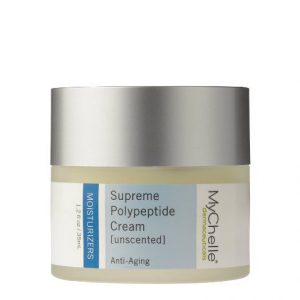 Company ~ Mychelle Dermaceuticals practices sustainable and eco-friendly manufacturing and ethically sourced ingredients to create clean skin care products.
All products are vegetarian, cruelty-free, free of phthalates, parabens, sulfites, ureas, synthetic fragrances and colors, petroleum, GMOs, and gluten. Some products are vegan which a list has been created for on their website.
Through the efforts of its 'My Giving' initiative Mychelle supports various organizations including ones like Women's Bean Project that inspires girls and women to realize their potential through education and wellness, and the WILD Foundation that protects wildlife and wilderness around the world.
Products ~ Being on the cutting edge with its use of plant stem cells and anti-aging peptides, Mychelle offers a comprehensive line of foundational cleansers, toners, moisturizers and exfoliators and more specialized treatments including serums, masks, eye care, and sun protection. By the way, these products smell divine.
Products are categorized by skin type; normal, dry, oily/blemish, sensitive and men and by concern; anti-aging or brightening. The "Easy as 1, 2, 3-Minute Beauty Regimens" on their website is a great tool that tells you exactly what to do for morning and evening facial care rituals and lists specific products with corresponding skin types.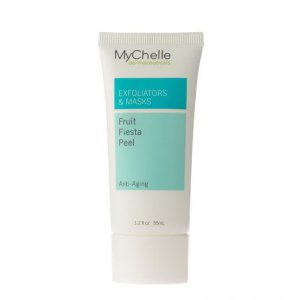 If you would like more help than that there's always the "Ask Our Esthetician" as stated below from the Mychelle website.
"Mychelle has created a complimentary program that includes a one-on-one, interactive phone or video chat consultation with one of our licensed estheticians. You'll talk skin type, concerns, goals, and whatever other questions you have regarding your skin. By the time you hang up, you'll know which Mychelle products will benefit your unique skin care needs, how to use them and what kind of results you can expect. Plus, we will document your call and then email you a written version of your recommended beauty ritual."
How cool is that? That's some pretty great customer service right there, and a total passion for skin care.
Favorites ~ Supreme Polypeptide Cream, Perfect C Serum, Fruit Fiesta Peel, and any of the Sun Protection.
---
Pangea Organics
---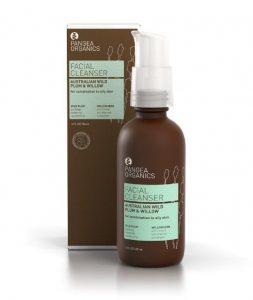 Company ~ Pangea Organics
is all about natural, clean, and ethically sourced ingredients. Products are made with certified organic and gluten-free ingredients, and many are vegan.
Its dedication to sustainability really shines through in the ecocentric packaging efforts with the majority of products coming in 100% compostable and biodegradable packaging.
Tiny seeds of things like sweet basil and amaranth are embedded into the fibers of the industrial-minimalist style molded fiber clamshell and boxing which is manufactured with zero waste and created from 100% post consumer paper board, free of glues and dyes.
Soak the box for one minute in water, plant it and watch your seeds grow. And the life cycle continues…now if that's not cleverly conscious…
Pangea also uses beautiful brown apothecary style glass bottles that are screen printed. Some items come in #2 HDPE plastic (food-grade and recyclable) also with screen printed labels. 25% of the company's profits support sustainability research and education at the Pangea Institute.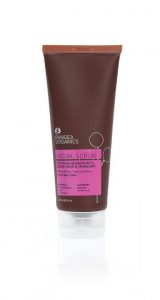 Products ~ Pangea offers all the essentials of facial care with cleansers, toners, creams and a scrub and more specialized treatments such as a mask, balancing oil, eye cream, and two flavors of lip balms.
Products are categorized by skin type; normal to combination, dry to sensitive, and oily to blemish prone with nice descriptive labels to help choose what is best for your skin type.
The essential oils and plant botanicals give these products nice subtle healing scents – I like to inhale deeply after a spritz of toner to enjoy the aromatherapy benefits – it makes me feel really refreshed and wonderful.
Favorites ~ French Rosemary with Sweet Orange facial toner and the Egyptian Geranium with Adzuki Bean & Cranberry Facial Scrub.
---
Acure Organics
---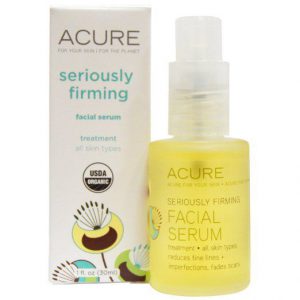 Company ~ Acure Organics' tagline is FOR YOUR SKIN|FOR THE PLANET. When it comes to organic skin care brands, a deep commitment to the environment and community are the driving force behind this family owned and operated company.
Ingredients are fair trade and certified organic. Products are free of parabens, sulfates, phthalates, petroleum, synthetic colors and fragrances and cruelty free, gluten-free, vegan (with the exception of four products using beeswax, milk and sugar enzymes) and 100% biodegradable.
Office and manufacturing facilities are green, 100% solar and wind powered with Green-e certified renewable energy. All paper and plastic is recycled, files stored digitally for "paperless" operations and composting is utilized.
Green product packaging is utilized, from label printing using low-VOC and solvent free vegetable based inks along with recycled materials down to folding cartons made using wind power, and brochures and support materials all Rainforest Alliance Certified.
Acure is on a mission to support conscious living. Every body lotion sold plants a tree through TreesForTheFuture.org improving the livelihoods of impoverished farmers by revitalizing degraded lands. Ten cents from every hair care product sold goes to Water.org providing safe water and sanitation solutions for communities.
Farmland Trust, which converts conventional farmland into certified organic farms is another effort supported along with providing microloans to small organic farmers in Costa Rica and Panama.
Products ~ Acure offers the essentials in facial care with cleansers, toners, moisturizers and facial scrub and targeted treatments like oils, serum, mask, eye cream, resurfacing treatment, wrinkle complex and quick fix correcting balm.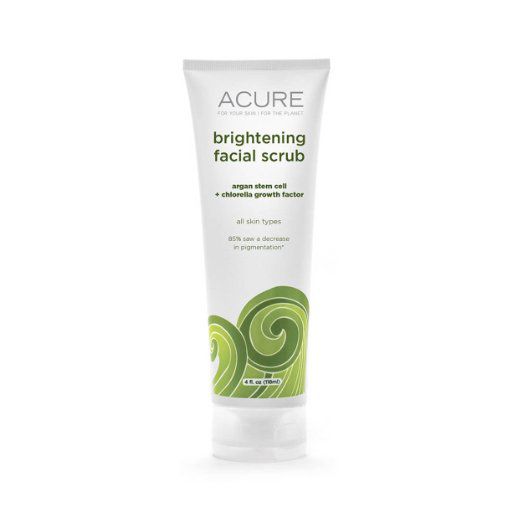 All are formulated with anti-aging ingredients including active stem cells, chlorella growth factor (CGF – clinically proven to protect elastin and collagen fibers) and curoxidant blend of 5 certified organic superfruits and herbs to help neutralize free radicals.
Product packaging includes skin type; all skin types, normal to dry, combo to oily, dry|sensitive and combo to oily/blemish prone and thorough descriptions of what each is created to do.
A neat feature is the clinical results on the front of some labels (i.e. 85% saw a decrease in pigmentation*) followed on the back of the label with *Testing performed on 30 women with facial pigmentation (35-65 years old), over 56 days.
Favorites ~ Brightening Facial Scrub Sea Kelp plus Chlorella Growth Factor, Seriously Firming Facial Serum and Radical Resurfacing Treatment.
---
Andalou Naturals
---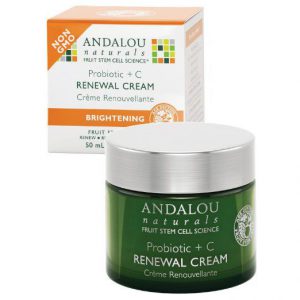 Company ~ Andalou Naturals is an environmentally conscious company using certified organic, fair trade and clinically proven ingredients that are vegetarian and vegan, gluten-free, and non-GMO. Products are cruelty-free, free of parabens, sulfates, phthalates, petroleum and synthetic fragrances and colors.
Offices use energy efficient materials, "paperless" operations and a recycling program, and the warehouse utilizes green practices, recycling and reusing wherever possible – from paper to shipping materials including boxes and wood pallets. Focus is placed on reducing the carbon footprint.
Product packaging cartons are printed on recycled paperboard and are recyclable as well, along with all glass and plastic. 1/3 less sheet material than typically used, is used to create Andalou's labels. Brochures and support materials are made with post-consumer recycled materials using low-VOC and solvent free vegetable based inks.
100% of all net proceeds from all three of its A Path of Light Hand Creams fund SHE-CAN Scholarships designed to educate and mentor young women with high potential from post conflict countries in the U.S. who will return home to inspire and empower change in their communities and Vital Voices Global Partnership which seeks out and trains emerging women leaders around the world and empowers them to create a better world for us all.
Products ~ Andalou offers foundational skin care consisting of cleansers, toners, moisturizers and exfoliators and targeted treatments including serums, masks, sun protection, eye serum, reviving contour gel, deep wrinkle dermal filler, blemish gel and lip remedy. The Getting Started Kits offer a great way to try before purchasing full sizes.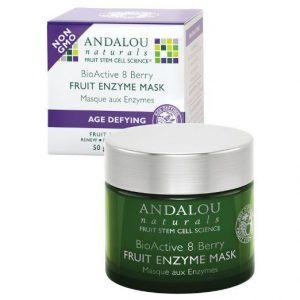 Product formulations use three main components; fruit stem cells, a certified organic antioxidant rich 8 berry complex and certified organic aloe vera. Results from a six week clinical evaluation done in 2012 turned out to be pretty amazing:
87% overall improvement in skin tone and luminosity
100% improved hydration of the skin
62% decrease in number of fine lines and wrinkles
50% reduction in length and depth of fine lines and wrinkles
87% improvement in elasticity of the skin
Products are categorized by skin type; age-defying, brightening, clarifying and sensitive and the use of attractive brightly color coded packaging makes finding products within any skin type category super easy. This skin care smells so yummy you just want to eat it. The price point is super affordable to boot – every item under $24.95 is just one more cool thing they offer.
Favorites ~ Probiotic + C Renewal Cream, BioActive 8 Berry Fruit Enzyme Mask and Avo Cocoa Skin Food Mask.
---
Juice Beauty
---
Company ~ Juice Beauty believes in staying local. It sources most ingredients from local USDA Certified Organic farms on the West Coast limiting fuel waste, creating less of a carbon footprint and allowing for accessibility to monitor the quality of ingredients that are used in its formulations.
Ingredients are non-GMO, and gluten-free and products are cruelty-free, free of parabens, sulfates, phthalates, petroleum and synthetic colors and fragrances.
Corporate headquarters use sustainable practices and solar powered manufacturing practices are used for many products, packaging boxes are all made in the USA with recycled materials and labels are printed with soy ink.
Juice Beauty supports TeensTurningGreen.org, The Organic Center, the Representation Project, EWG and The Breast Cancer Fund.
Products ~ Juice Beauty offers a comprehensive line backed by clinically validated results (see here), targeting all sorts of skin types and concerns. Products can be accessed by skin type (Collections); anti-wrinkle, brightening and oil control, skin concern or things like pregnancy, children, teens and men.
Favorites ~ Stem Cellular 2-in-1 Cleanser, Stem Cellular Moisturizer and Stem Cellular Booster Serum.
---
Wrap up
Well lovelies, that wraps up this review. I tried to be as comprehensive as possible for you. Hopefully I was able to answer any questions you may have had, help you to narrow down your choices and boost your confidence in these amazing skin care lines.
All five are ethical and eco-conscious companies you can feel solid about supporting and all five deliver visible results for a healthy, glowing complexion. If you are having a hard time deciding you can always do like me and try them all at one time or another! It can be fun to experiment your way through until you find your absolute personal favorites!