As women, a nurturing spirit is an instinctual part of our being, and from this spirit springs forth more beautiful qualities which are cause for celebration. The nurturing spirit of a woman enables her to possess strength, to feel deeply and to love fiercely. Her tears flow just as abundantly as her laughter. She is both practical and spiritual, both soft and powerful.
So, to all the beautiful mothers, sisters, aunts, cousins, teachers…to all women everywhere…to all the goddesses, healers, warriors, and superheros who make such a huge impact in this great big world…know this: You are deeply loved, honored, cherished, and celebrated…always and forever.
A strong, nurturing woman in her essence, is a gift to the world. ♥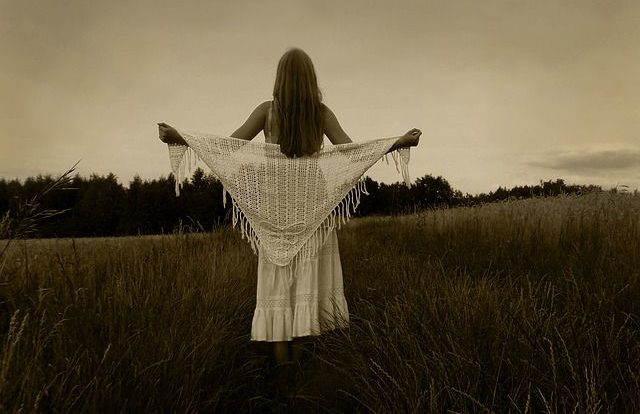 A Few Celebratory Words For The Women We Love…
Women, you are not meant to be a temporary structure. You bring, you sustain, you nurture life. You are the heart of many. You are a permanent and irreplaceable landscape. A lover, friend, mother, fighter, sister, role model, scholar, champion. A victory. A roadmap of comforts. A home.

Alison Malee
A woman is the full circle. Within her is the power to create, nurture and transform.

Diane Mariechild
She dances to the songs in her head, speaks with the rhythm of her heart, and loves from the depths of her soul.

Dean Jackson
Women are emotional in order to feel the divine energy at the highest levels and be supreme healers and lovers and mothers. Not to drive men insane. Her deep spiritual connection to feelings is to inspire a man to his spiritual heights as well. She is an oracle.

Raja Khan
I plan to give you love, nurturing, and just enough dysfunction to make you funny.

Unknown
Nurturing requires organization, patience, love, and work. Helping growth occur through nurturing is truly a powerful and influential role bestowed upon women.

Julie B. Beck
You know, there's nothing damnable about being a strong woman. The world needs strong women. There are a lot of strong women you do not see who are guiding, helping, mothering strong men. they want to remain unseen. It's kind of nice to be able to play a strong woman who is seen.

Ginger Rogers
Women hold up half the sky.

Mao Zedong
Women have a sensitivity of spirit and a nurturing love that no one else can replace.

Bonnie L. Oscarson
If we mean to have heroes, statesmen and philosophers, we should have learned women.

Abigail Adams
Every woman who heals herself helps heal all the women who came before her, and all those who come after her.

Christiane Northrup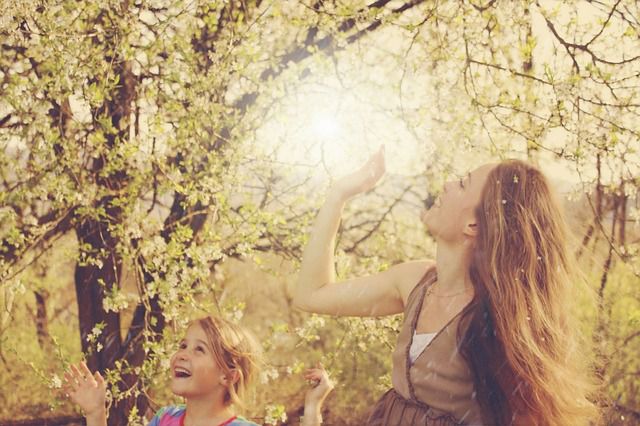 Our first friend. Our first teacher. Our first fan. Our forever mom.

Vicki Reece
An ounce of mother is worth a pound of clergy.

Spanish Proverb
There is no way to be a perfect mother and a million ways to be a good one.

Jill Churchill
To the world you may be one person but to one person you may be the world.

Bill Wilson
The art of mothering is to teach the art of living to children.

Elaine Heffner
There are two lasting bequests we can give our children. One is roots. The other is wings.

Hodding Carter, Jr.
A man loves his sweetheart the most, his wife the best, but his mother the longest.

Irish Proverb
All that I am or hope to be, I owe to my mother.

Abraham Lincoln
I am mom. Mother, housekeeper, chef, teacher, nurse, coach, chauffeur, storyteller, monster killer, planner, organizer, decorator, crafter, best friend, multi-tasking queen, wonder woman…and yes, I do everything.

Unkown
I hope you women feel this love…thank you for being such a powerful feminine energy source and for the massive contribution that you make in the world as you go about your life each and every day, by simply being YOU, BEAUTIFUL!
I hope you will help me spread the love by sharing this on social media and with all the beautiful goddesses in your life. Your turn…share with us the impact that the nurturing women in your life have had on you and even what it means to you to have a nurturing spirit, in the comments!
XOXO