Today the spotlight is on omega-3. We'll take a look at 5 best omega-3 supplements and why they are considered not only healthy fats, but also essential. We'll also peer into the benefits, the best sources, how to choose a quality contaminant free omega-3 fish oil, tips for storage, maximum absorption, and safe supplementation.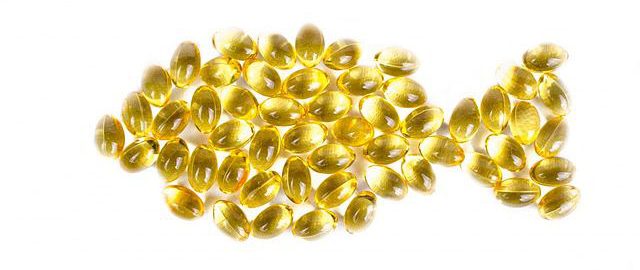 Why is Omega-3 So Essential?
Omega-3 essential fatty acids (EFAs) are essential because the body cannot make them. There is a good amount of research showing that our body needs a balanced ratio of all EFAs including omega 3s, 6s and 9s for the proper structure and function of every cell. A balanced ratio is very important (find out why here).
So what does omega-3 do in the body? Well, essential fatty acids promote increased absorption of vitamins and minerals, healthy hormone production, proper nerve function, health of skin, hair and nails, and overall growth and development.
EFAs play a key role in optimum health by supporting and improving things such as heart health and inflammation, immune and hormone functions, brain and mood health, joint and bone health, healthy metabolism and weight, and decreased risk of degenerative diseases.
A steady supply of sufficient EFAs in the diet is needed to avoid deficiency, otherwise supplementation may be required. EFA deficiencies commonly show up as dry skin and other skin problems, fatigue, impaired growth, infertility, nervous system issues including neuropathies, losses in visual acuity, increased illness, cell death, and organ damage and failure.
Where Can I Get Omega-3 From?
There are three main types of omega-3 fatty acids:
EPA (eicosapentaenoic acid) and DHA (docosahexaenoic acid) – Long chain omega-3s available from cold water fish and fish oil supplements, some omega-3 enhanced eggs, grass-fed animals, and marine algae.
Top sources of cold water fish providing EPA and DHA include:
salmon
herring
cod
mackerel
trout
sardines
anchovies
tuna
ALA (alpha-linolenic acid) – Short chain omega-3s available from plant sources and some omega-3 enriched eggs.
Top dietary sources of ALA include:
perilla oil, flaxseed oil, chia seeds, and hemp oil
omega-3 enriched eggs
some nuts, green leafy vegetables, wheat germ, and black currant seeds contain small amounts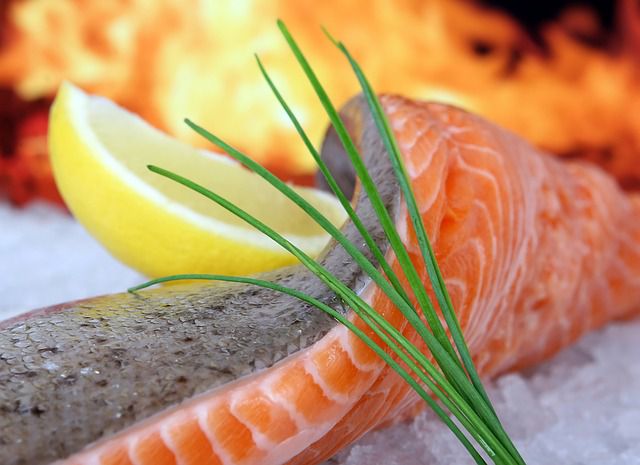 What Makes Fish Oil Supplements a Top Source for Omega-3?
DHA, which is readily available in fish oil supplements and from the foods listed above if you consume large enough amounts of them, is vital for brain and nervous system function, including brain development in babies, stress reduction and mood support, eye function, and more.
On the other hand, it's difficult for the body to convert ALA into DHA and EPA, posing a challenge when it comes to relying solely on dietary sources, making supplements like fish oil with readily available DHA an effective way to fill the gap.
Many feel that the levels of DHA and EPA researchers are finding necessary for optimal health is not only more realistically obtained through high-quality fish oil supplementation, but that it also may be the wiser choice.
The high amount of servings of cold water fatty fish required in the diet to achieve these levels poses two challenges…whether most people will consume enough regularly and the cause for concern over exposure to potentially high levels of environmental contaminants and heavy metals (such as mercury).
What Should I Look for in a Quality Fish Oil Supplement?
When it comes to therapeutic purposes, fish oil supplements seem to be the favored way to go. And although the quality of fish oil supplements has increased greatly, not all are created equal, so having the right information is vital for choosing the right products.
Common concerns from consumers when it comes to fish oil supplements include whether they are free from environmental toxins including PCBs, dioxins and heavy metals, whether they upset your stomach, and whether they cause "fishy repeats" aka fishy tasting burps. Yuck!
Since the quality of fish oils has been of concern for consumers there are a few important things I look for in a high-quality fish oil supplement:
tested to be free of contaminants including PCBs, dioxins and heavy metals
individual concentration of EPA and DHA listed, not just overall omega-3s (more below)
Preferably GMP (good manufacturing practices) certified and pharmaceutical grade
Now that you know what to look for in a quality fish oil let's take a quick peek at how fish oil supplements are made and how they are tested for purity.
With it's deep, cold waters, Norway is the leading manufacturer of high-quality fish oil in the world. Chances are if you're taking a salmon or cod liver oil supplement, it is sourced from the cold waters of the Atlantic Ocean. Supplements derived from sardines, anchovies and mackerel are usually sourced in the South Pacific, usually of the coast of Chile and Peru.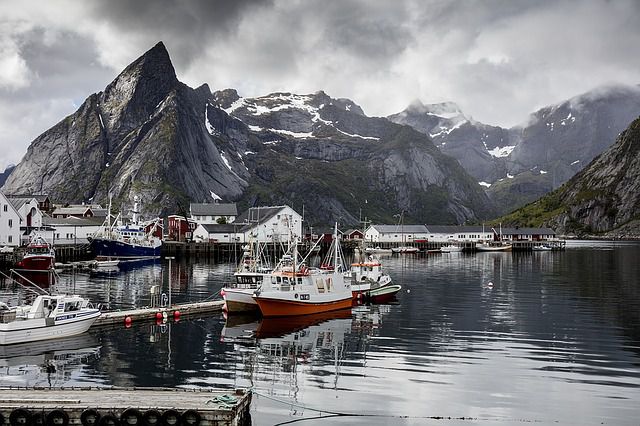 For fish oil to be free of contaminants most manufacturers use a purifying process of steam distillation or molecular distillation where the fish oil is separated from the volatile impurities.
Steam or Molecular Distillation?
Both are a similar process with the main difference between the two being that molecular distillation allows the materials to be evaporated off at lower temperatures using a stronger vacuum. The upside to molecular distillation is oil that has been less processed and exposed to less heat, but it's also a more expensive process factored into the cost of the supplements.
Deodorization removes fishy odor by essentially vacuum steaming the mixture. After this any additional antioxidants, vitamins, and flavors are added. The oil is then ready for packaging in the presence of nitrogen to insure that no oxygen is present to cause the oil to go rancid.
How Can I Ensure My Fish Oil is Free of Contaminants?
Fortunately most manufacturers test their fish oils for the presence of PCBs, heavy metals and dioxins. These test results get reported on a certificate of analysis, which is then sent to the manufacturer as confirmation that the oil has been tested and meets the guidelines that have been established for the fish oil industry.
On a side note, the FDA does not list cod, salmon, sardines, mackerel and anchovies as fish with the greatest exposure to mercury in their warning, which are what fish oil supplements generally consist of oil from. Still, it should be clearly stated on the label of a fish oil product that it is free of contaminants.
With mercury being one of the main heavy metal concerns, it's also interesting to note that methyl mercury is stored in the muscle of the fish, rather than the fat, significantly reducing the amount of mercury found in crude fish oil as compared to the whole fish. Distillation and deodorization then remove any remaining heavy metals and contaminants.
What About Concentration of Fish Oils?
When it comes to the concentration of fish oil you want to look for a supplement that breaks down the amount of EPA and DHA individually instead of just listing the overall quantity of omega-3s. For example, the label should read:
Norwegian Cod Liver Oil 8,800 mg
Providing:
DHA 1058 mg
EPA 690 mg
Liquid Fish Oil vs Soft Gels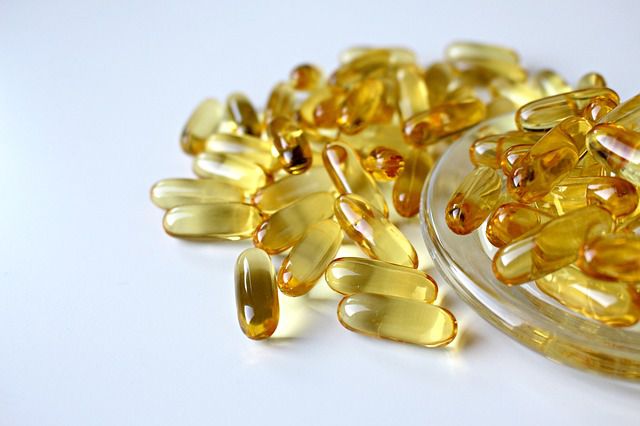 There are pros and cons to taking fish oil in either liquid or soft gel. I always try to get as many supplements as I can in liquids since they are generally most easily absorbed – I say generally because there are some supplements such as enzymes and probiotics that are better absorbed in enteric capsules so that they can withstand stomach acid and get to the intestines where they need to work.
But when it comes to fish oil I tend to favor liquids. There's no need to take multiple soft gels that your body has to break down, and you get more bang for your buck since they're more concentrated, meaning you take less. Usually just a teaspoon or tablespoon a day is all that's required with most products.
Before you start cringing at the thought of liquid…if those horror stories of your parents having to down spoonfuls of wretched tasting cod liver oil haunt you, fear not, I can assure you…today's cod liver oil is not your grandmother's cod liver oil.
We've come a long way folks, liquid fish or cod liver oils come in all sorts of palatable flavors like lemon, orange, and strange as it sounds…strawberry, and many more. You can always add it to, or chase it with juice or a smoothie, or mix it in with food to mask the flavor too.
Fish oil soft gels tend to be some of the larger ones out there, although the fact that they are soft gels helps them go down a little easier. Also, there are some products that make smaller soft gels, or supplements that only require you to swallow one to two per day.
Tips for Best Absorption and Storage of Fish Oil
Does when and how you take your fish oil really matter much? Yes it does. Here are some important tips to help you get the best results with your fish oil supplementation.
Some people have a bad experience with the dreaded "fishy repeats" aka fish oil upsetting their stomach and fishy tasting burps. If you've experienced this yourself you know how gross it can be. When this happens the fish oil itself is not usually bad or the cause. A few simple tweaks will usually take care of the issue, and are helpful for absorption regardless.
First, it's always a good idea to store your fish oil in the refrigerator or freezer to preserve freshness. Freezing also makes the fish oil take longer to dissolve once swallowed helping to avoid fishy aftertaste. Naturally if it's liquid, the label will state to refrigerate after opening, but it's not usually the case on the labels of soft gels, however I always do anyway.
A quality fish oil will also come in a non-see-through container to prevent light from degrading the oil. Whatever you do, keep your fish oil away from heat and bright light.
Second and usually stated on the label of most liquid fish oil – it's best to consume the bottle within thirty days after opening, unless the label states otherwise, such as can be the case with larger bottles of liquid fish oil. I think it's a good rule of thumb with soft gels too, to consume the oil in it's freshest state.
Third, always take your fish oil with food, never on an empty stomach. This is huge for proper absorption and to minimize any of the effects mentioned above. And better yet, take it with a meal containing healthy fats to help to get the maximum benefit.
Lastly, when first starting to supplement with fish oil, it's good to divide the daily doses into smaller portions and increase the dose gradually over a few weeks, to allow your body to adjust.
Safety of EFAs
Thousands of studies worldwide have reported no serious side effects or harmful drug interactions when EFAs have been consumed in large amounts (as much as 50 g per day), however occasional minor side effects may include bloating, nausea, burping, upset stomach and loose stools.
These omega-3 supplements side effects occur more often at higher doses and often lessen with continued use, but more data is needed to safely recommend high doses long-term.
Fish oil supplements may thin the blood, therefore those on anticoagulant or blood-thinning medications should consult a health care practitioner before taking them. And as with any nutritional or herbal supplement, it's best to consult your health care practitioner when starting omega-3 supplementation, especially if taking pharmaceutical drugs.
Now that we've gone over all the important details, with so many to choose from, you may be wondering what is the best omega-3 supplement on the market? So let's take a look at my top 5 omega-3 supplements.
---
Omega-3 Fish Oil Supplements – 5 For You
---
# 1 selling best omega-3 supplement brand in the U.S.
1280 mg total omega-3s, 650 mg EPA, 450 mg DHA in 2 soft gels
Wild caught, sustainably sourced fish
Guaranteed Purity Lab Certified – molecularly distilled and tested for environmental toxins, including heavy metals – certificate of analysis available upon request
GMP (good manufacturing practices) certified
Lemon taste
Suggested use 2 soft gels daily with food
Non-GMO, gluten-free, no milk derivatives, or artificial colors or flavors


---
Top rated health food store supplement brand and fish oil brand for 2017 by ConsumerLab.com
Concentrated liquid fish oil providing 1600 mg  total omega-3s, 800 mg EPA, 500 mg DHA per teaspoon
Sustainably sourced fish oil from Norway
Purity and potency guaranteed
Great lemon taste – winner of superior taste awards
Suggested use 1 teaspoon 1-2 times daily at mealtime
Gluten-free and preservative-free


---
630 mg total omega-3s, 400 mg EPA, 200 DHA in 1 soft gel
Molecularly distilled and guaranteed for purity – free from environmental contaminants
Enteripure™ soft gels are gentle on the stomach and decrease possibility of fishy aftertaste
Suggested use 1 soft gel 1-3 times per day with meals
Contains no artificial colors, preservatives, or sweeteners; no corn, dairy, gluten, starch, wheat, or yeast

Participated in 11 human clinical studies to the advancement of scientific support for omega-3 nutrition
850 mg total omega-3s, 590 mg EPA, 130 mg DHA in 1 soft gel
Only fish oil in the world to receive EMAS (Eco-Management and Audit Scheme) status – a highly stringent European standard for sustainable practices
Supercritical CO2 extraction for purity
Rigorous in-house and third-party testing for environmental toxins and heavy metals
Orange taste
Suggested use 1 soft gel daily with a meal
Gluten and dairy-free


---
Clinical studies show improvement in the omega-3 index and retention of healthy triglyceride levels after 2 weeks with one serving per day
520 total omega-3s, 180 EPA, 220 DHA in 2 soft gels
Whole food approach using an extra-virgin extraction without high-heat which results in a rich amber color from naturally occurring astaxanthin found in salmon, and preserves numerous other compounds including highly beneficial omega-9s
100% wild caught Alaskan salmon, sustainably sourced from fish already caught for restaurants and retailers
Suggested use 2 soft gels daily with food
NSF tested and certified, non-GMO, free of gluten and artificial flavors


---
Pharmaceutical grade
Synergisitic blend of fish oil, the antioxidant carotenoid astaxanthin to support cardiovascular, immune, eye, skin, bones, and joint health, and the anitioxidant fucoxanthin, shown to exert its protective effects directly in fat cells
1300 mg total omega-3s, 675 EPA, 450 mg DHA in 2 soft gels
Molecularly distilled to remove environmental toxins including heavy metals
Sustainably sourced fish
Strawberry taste
Suggested use 2 soft gels daily with meals
No fillers, artificial colors or preservatives, and gluten and dairy-free

I hope you found this spotlight on omega-3 fish oil supplements helpful! Leave your thoughts or questions in the comments below!