I've been on a chia pudding kick lately. You may be thinking I'm a little late (as in a few years late) for the chia pudding bandwagon but chia is still holding it's own, and for good reason. Chia seeds are high on my list of amazing superfoods, full of anti-inflammatory omega-3s, minerals, antioxidants, quality fiber and protein. In fact, these little seeds pack 14 grams of dietary fiber and 6 grams of protein per 1/4 cup, now that's the real deal!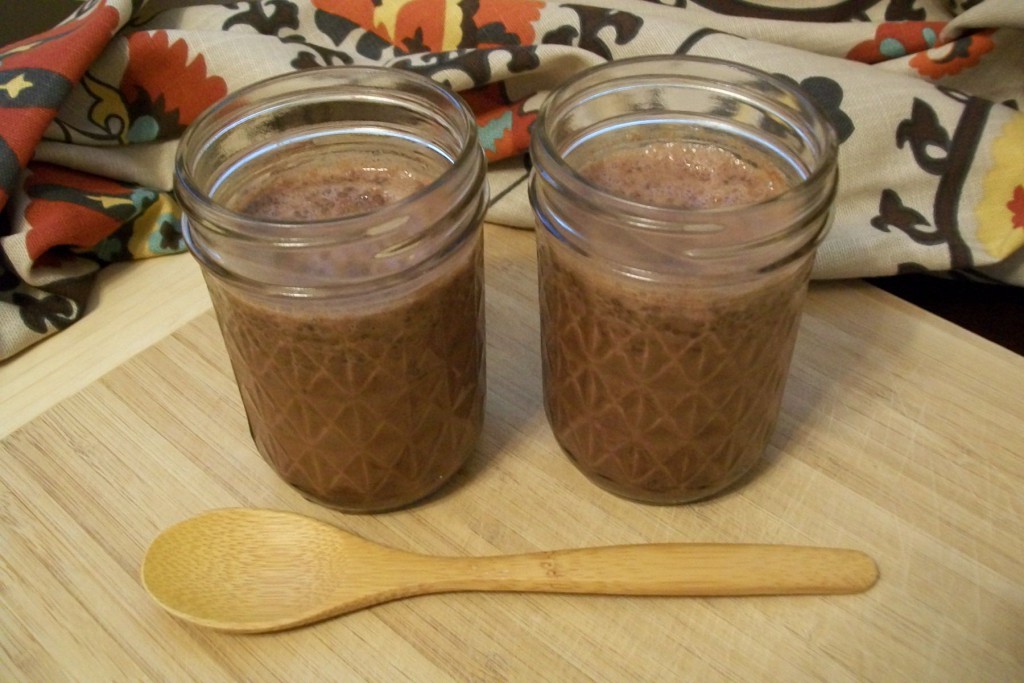 This healthy version of pudding is so easy – just toss it together, throw it in the fridge, grab and go the next morning, enjoy as a mid afternoon snack, or savor for dessert that evening. Plus it's dairy and gluten free. Alright, time to get our pudding on…
Chocolate Cherry Chia Pudding
serves 2
INGREDIENTS
DIRECTIONS
Equally divide coconut or almond milk into 2 separate 16-ounce mason jars
To each jar, add 1/4 cup chia seeds and 1 Tbsp cacao or cocoa powder, and shake well
Add 1/2 tsp cherry extract, 1 Tbsp honey, and a pinch of salt to each jar and shake well
Refrigerate overnight allowing chia seeds to absorb liquid and soften
Serve and enjoy!
Note: Choose different variations, like adding peppermint, orange, vanilla, or raspberry extracts instead of cherry. Use your sweetener of choice, maple syrup is a great way to make it vegan friendly :)
If you're not a chocolate lover try my recipe for vanilla chai spiced chia pudding.