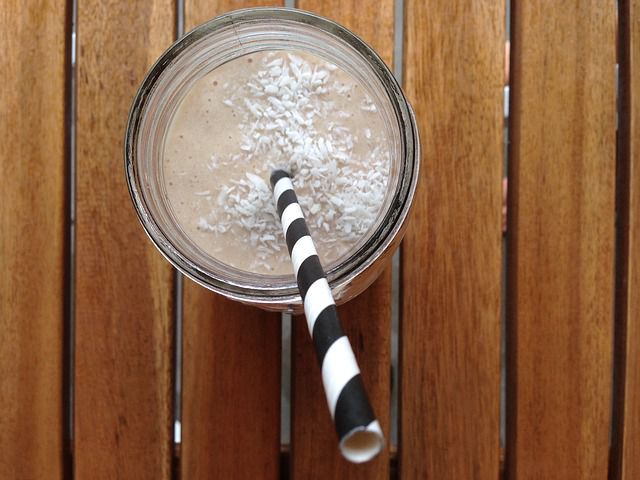 In the mood for a guilt-free treat? How about a decadent chocolate coconut smoothie?! This always makes me happy since it combines two of my favorite things, dark chocolate and coconut for a truly delicious treat. It's a healthier dairy free version of your typical milkshake guaranteed to satisfy that sweet tooth!
Believe me when you try this you'll feel like you're floating on soft, pillow-y clouds of coconut and chocolate! Okay, maybe that's a little far fetched – but it's really delicious!
Decadent Chocolate Coconut Smoothie
serves 2
INGREDIENTS
1 1/2 cups chocolate coconut milk
3 scoops coconut SO Delicious coconut milk ice cream
1/3 cup dark chocolate chips
1/2 tsp natural almond extract OR 1 Tbsp almond butter
DIRECTIONS
Place all ingredients in a blender and blend until smooth. Enjoy!
Note: Substitute vegan chocolate chips for a completely dairy free and vegan friendly version.
Voila and SO delicious!