I've written before about how many of my adventures have been the catalyst for unexpected lessons, like the life lessons I learned during an unforgettable 3 month backpacking trip.
Some of the best opportunities to connect deeply and look within have come when I've been surrounded by nature, or sacred places, like the moment I arrived outside of Chiang Mai, Thailand for a week long trek into the mountains of the Hill Tribes.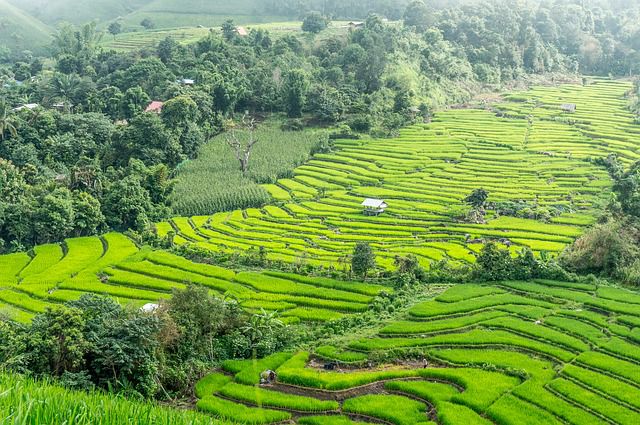 The dense, lush rainforest, teeming with so much diversity and the rows of bright green rice terraces is a sight I will never forget, and the wonderment and excitement I felt in that moment is something I cherish forever.
Those sounds echoing deep in the rainforest are also something I will never forget…the sheer aliveness of it…the element of mystery pulsing through it's veins.
Wildly Soulful Introspection
Moments filled with the crashing sounds of ocean waves, the silence of sitting in the middle of the mountains or wilderness, the red-orange glow of a desert sunset…glimpses of the natural world that make you remember just how small we really are and how awe-inspiring and breathtakingly beautiful it is.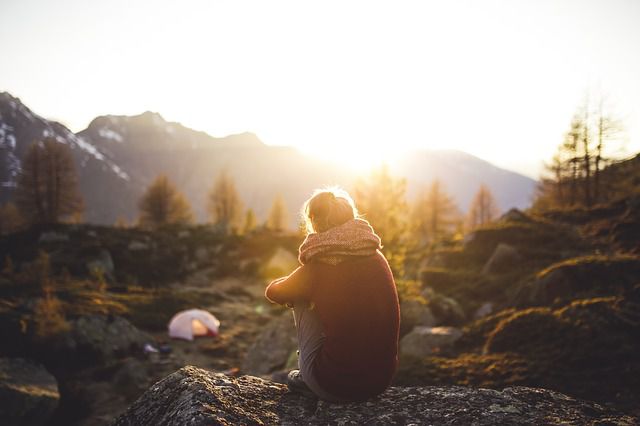 Do you recall some of these moments? Where being one with nature has stirred you to look a little deeper into yourself?
If you've ever read the book or watched the movie, Into the Wild, the story about Christopher McCandless who went on an adventure alone into the wilderness of Mt. McKinley to reinvent himself, you totally know what I mean when I say that nature is a catalyst to discovering yourself and your path.
This might seem like an extreme reinvention, but still, it's a story, along with many others that inspires a free-spirit and a journey into nature for a little introspection and a whole lot of soul searching.
Nature Connects Us to The Center of Our Beingness
It's that step into the silence of nature that can unburden us from the distractions and chaos of our lives and allow for self-reflection, drawing us closer to discovering who we truly are and what our highest purpose is. Whatever it is for each of us, the journey will connect us to the center of our very being.
Nature is that way. Depending on where you are, and the moment, it can be both incredibly soul-sparking and soul-soothing. Either way, it's possibly one of the most visceral spiritual experiences we can have. It is one of the most simple and truest ways we can connect with our higher selves and possibly re-invent ourselves…if that is what we are seeking.
Cheryl Strayed's story, Wild tells about how hiking the Pacific Crest Trail turned into a spiritual journey of redemption, reinvention, and finding her own truth as she wrestled with the inner demons of her past. The adventure forced her to face some pretty deep seeded emotions, uncover her grief, and ultimately find some healing and clarity.
Henry David Thoreau said "Not till we are lost or completely turned around…do we begin to find ourselves" – a quote used in Wild and a testament to the internal journey being in the wild spurs.
As Strayed shared, she embarked on her journey at a time when she felt lost and desperate, in a place where she didn't know how to move forward. And in many ways the trail taught her to literally just put one foot in front of the other again.
There are several poignant things she writes about her journey in her memoir but a few that I especially love…
"The wilderness had a clarity that included me"…"The experience was powerful and fundamental"…"how profoundly the trail would both shatter and shelter me"…"What if yes was the right answer instead of no? What if all those things I did were the things that got me here? What if I was never redeemed? What if I already was?"
Thinking it's time for another adventure…how about you?