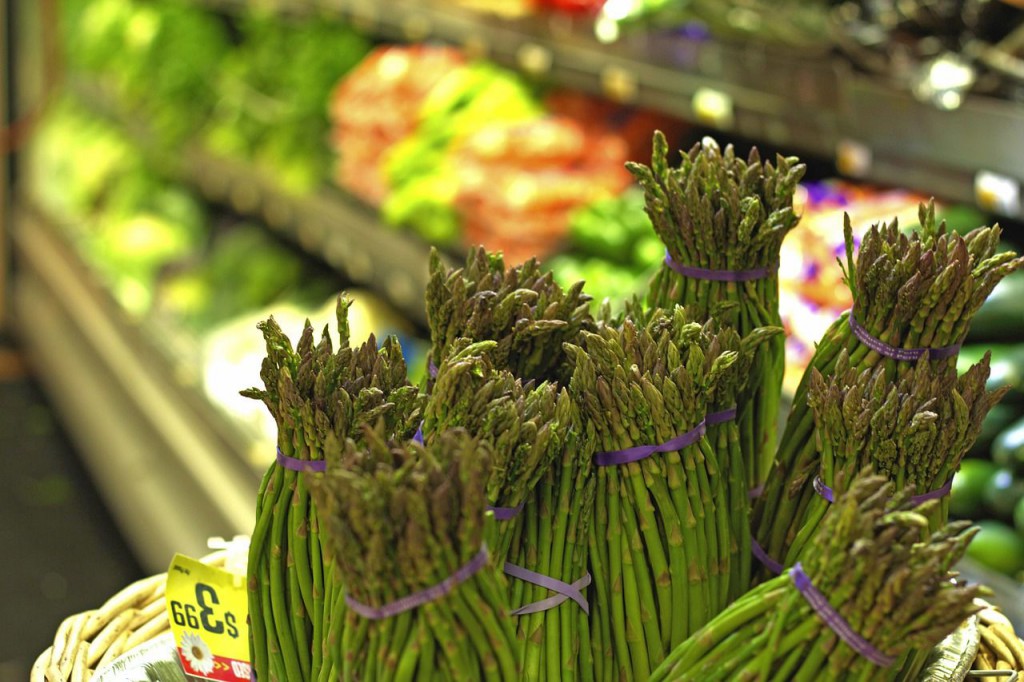 This article is the third in a four-part series on starting a whole foods diet – what are whole foods, a list of whole foods, tips to simplify shopping for them, and how to make eating them exciting so you'll want to stick with it. By identifying what whole foods are, we can begin to see the relationship between them and our bodies, and how they affect our overall wellness.
1 – Starting a Whole Foods Diet: What are Whole Foods?
2 – Starting a Whole Foods Diet: List of Whole Foods
3 – Starting a Whole Foods Diet: Tips to Simplify Shopping
4 – Starting a Whole Foods Diet: How to Stick With It
Now that you've learned what whole foods are and what foods make up the list, it's important to know how to simplify your shopping. The more empowered you are, the easier the choices become.
Once you know how to shop for whole foods, it doesn't need to be hard, overly time consuming, limited to natural foods stores exclusively, and is accessible on any budget.
Here are some tips to simplify shopping for whole foods:
Plan Your Menu For the Week
Spend some time the evening before, or day of shopping to plan your dinner menu for the week. You can reference the list of whole foods for ingredients. If you like to find recipes online, there are a wealth of great whole foods recipes to be found. I often do this to try new things. After awhile of preparing meals with whole foods, you'll get your groove on and have some regular weekly favorites. You can try my recipes here.
Make a List
Now that you have your weekly dinners planned, you're ready to make a list of the ingredients you need plus the additional items you need for breakfasts, lunches and snacks. It's easy to walk the aisles of natural foods markets and grocery stores, and lose track of your budget and goal to eat whole foods with the overwhelming food choices. Which is why I always shop with a list, not only does it keep me on task and make shopping quicker, it keeps me from falling prey to food temptations aka "shiny food syndrome".
If you prefer to simplify things with meal planning that will automatically select your meals, based on your preferences, and generate a weekly shopping list for you, visit my meal plans page for my favorite resources.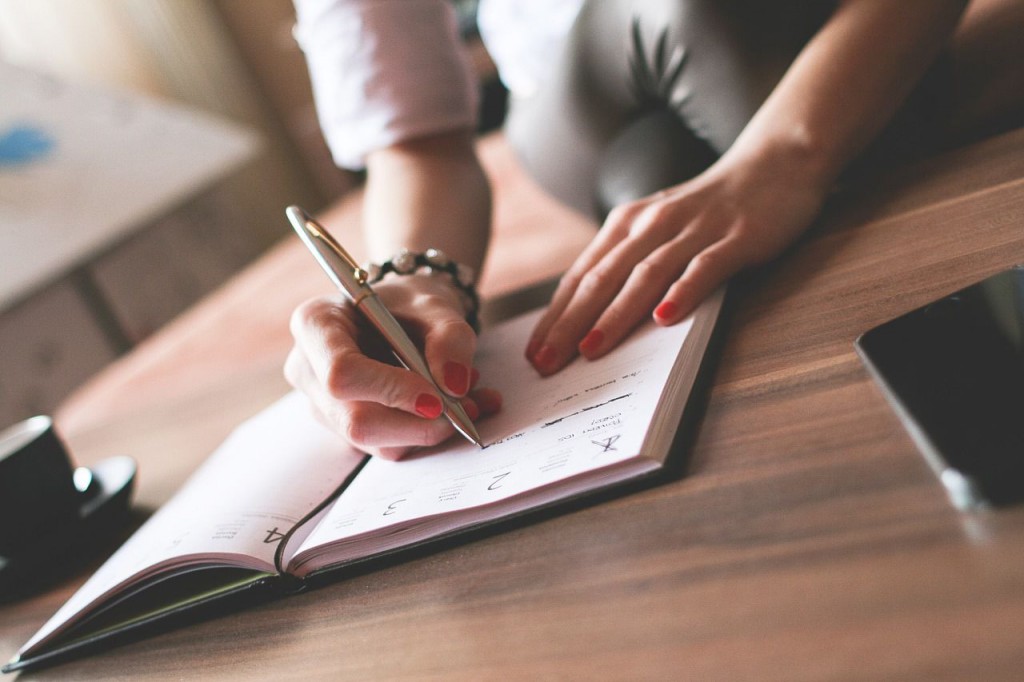 Pass on Processed
Processed foods are nutrient-poor versions of food. A good rule of thumb is if it's man made, or it has a long list of ingredients you can't pronounce  – don't buy it. Contrary to what the mass food industry would like you to believe – it's not cheaper. It appears that way at first sight, but looks can be deceiving and you're health will suffer increasing the risk for major hospital bills down the road. Remember, since whole foods nourish your body with nutrients you need less of them to feel full. If we added up the sodas, other calorie/sugar loaded beverages, and packaged snacks in a household and compared it to the cost of drinking water and real foods, you'd be pretty surprised – eating processed foods isn't cheaper overall.
Stick to the Outer Aisles of the Store
Sticking to shopping the outer sections of the grocery store is your best bet, in general this is where whole foods are located. The center aisles of the stores are where the processed foods live. The same thing applies in natural foods markets, even though you may find some healthier packaged food options, center aisles are still the "center" for packaged foods.
Aim For 80 Percent Produce
Not only will it cost less, but loading your shopping basket or cart with 80 percent produce will guarantee a wide range of nutrient dense foods will make up the majority of your diet. Be sure to shop what's in season to get the best prices and avoid higher mark-ups on items that have to travel longer distances. Produce fills you up, give you lots of energy, and improves your overall health. And there are so many different ways you can eat it, cooked or raw. Refer to the Dirty Dozen and Clean Fifteen to find out which produce is best bought organic. Also, frozen fruits like berries are great to keep stocked since they're easy to toss in smoothies to enjoy all year round.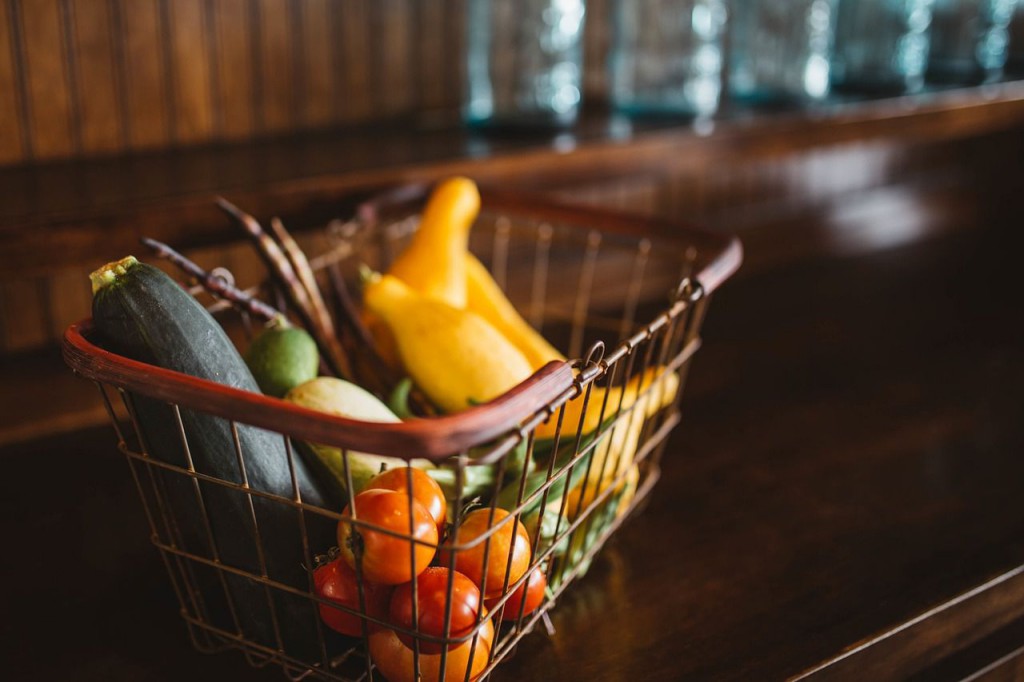 Stock Up On Fruits, Veggies, Nuts and Seeds For Snacks
One of the easiest ways to get more whole foods in your diet is to opt for fruit instead of a candy bar or other sugary processed treat. Munch on crunchy veggies like carrot or celery sticks, cucumber or zucchini slices with hummus, instead of a bag of chips or other processed snacks. Healthy fats like half an avocado, a handful of nuts or seeds are totally satisfying and awesome craving busters, and homemade trail mix makes an awesome snack. The more you eat these things, the less you'll crave the processed snacks, until you just don't crave them anymore. More tips for healthy snack swaps are coming in the next article in the series.
Want a variety of organic and non-GMO snacks delivered straight to your door monthly? Simplify your life, save precious time, and stay on track with your whole foods lifestyle. Discover the GMO Free Snack Box – UrthBox.
Stock Up On Whole Grains, Beans and Legumes
Buying these items in bulk saves packaging which saves you money. It also allows you to purchase in smaller quantities, which saves on your weekly budget. If you're grocery store doesn't offer bulk, you don't have time, or don't want to soak and cook your own beans or legumes, look for low-sodium or no-salt canned options. Cannellini beans (white kidney beans), black beans, garbanzo beans and lentils are all great choices. Replace boxed cereal with whole oats, buckwheat, quinoa, and millet, and make your own bars or granola. Opt for healthier flours to bake with like almond, coconut, buckwheat and oat.
Shop Local Farmers Markets, Food Co-Ops, or Purchase a Share With a Farm
All of these are excellent ways to support your local farmers, community and sustainability of the environment. Many times the produce you find at these places is a fraction of what you'd pay in a grocery store. Local farmers markets are common and fairly easy to find in most cities and towns, and offer a great opportunity to get to know how you're food is being grown.
Many times farmers are using organic practices, but opting not to pay hefty fees for organic certification, which means they can pass the savings on to you, along with the saving as a result of no transport fees. This is definitely a guarantee that everything will be seasonal since if it's not growing at the time, it simply won't be at the market. Depending on the farmers market, some offer free-range meats and eggs, organic cheeses – our local market offers freshly caught seafood right off the boat that day.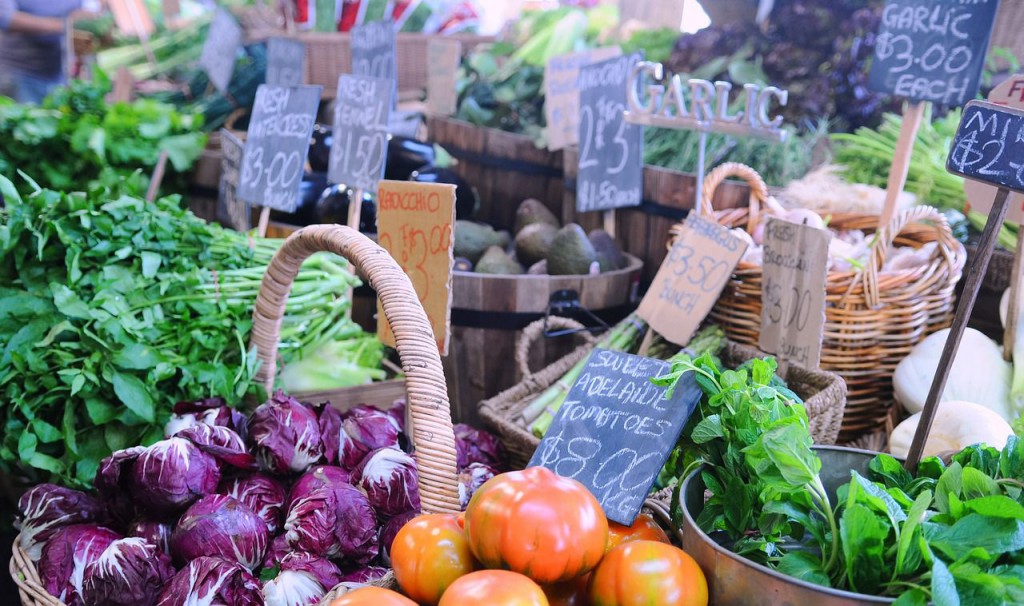 Food Co-Ops or cooperatives are found mostly in cities and suburbs and operate like grocery stores, but are owned and managed by the people who shop and work there. The members cooperatively pay in (usually a yearly due) to keep it alive and have greater flexibility with products they carry, and how much they sell them for, once again – the savings is passed on to you. Most offer natural, organic and locally grown and raised foods. You can search the Co-Op Directory to locate a Co-Op near you.
If you can find a local farm that allows you to purchase a share you'll have access to organic raw dairy products – milk, cheeses and quark. If you've never had raw dairy I highly suggest it, straight from the farm it's delicious. Raw dairy is rich in enzymes and healthy fats. Raw quark or cottage cheese, isn't wet like the typical kind you find in the grocery store, instead it's the texture of feta cheese, rich and slightly salty, and absolutely delicious. They usually offer pasture raised eggs and free-range, grass-fed meats too.
Save Time With Meal Planning or Meal Delivery and Online Shopping
Meal planning and meal delivery services have become a super popular way to enjoy fresh whole foods and save time on preparation and shopping. While there are quite a few to choose from, you can read my review on my favorite meal planning subscription HERE. The service is fantastic and meals are delicious.
I've also reviewed my top choice for meal delivery HERE, using sustainably sourced organic and non-GMO ingredients, seasonal ingredients, grass-fed meats and sustainably sourced seafood. They also offer gluten free, paleo and vegetarian options. Your food is delivered weekly in an insulated box ready to be made into a delicious meal with recipes created by a former head chef of a James Beard award-winning restaurant.
For staple items and other foods that aren't always offered at farmers markets or by purchasing a share on a farm (although you may find them at a Co-op), you can save time and money by shopping online. I order staples online like – gluten free grains, flours, nuts and nut butters, seeds, oils, spices, seasonings, and some condiments and dressings – you just can't beat the price, shipping time and service.
If you want to simplify your life, I've created a page of helpful resources that I use to do my online shopping and take advantage of huge time and money saving options.
If you keep good food in your fridge, you will eat good food.

Errick McAdams
For my favorite meal planning resources that offer smart and stress-free solutions to get delicious real food on the table for you and your family, check out my meal plans page.
The fourth and final article in the Starting a Whole Foods Diet series (looking at how whole foods affect our overall health and wellness), will go over how to make healthy eating exciting and offer tips so that you'll want to stick with it!