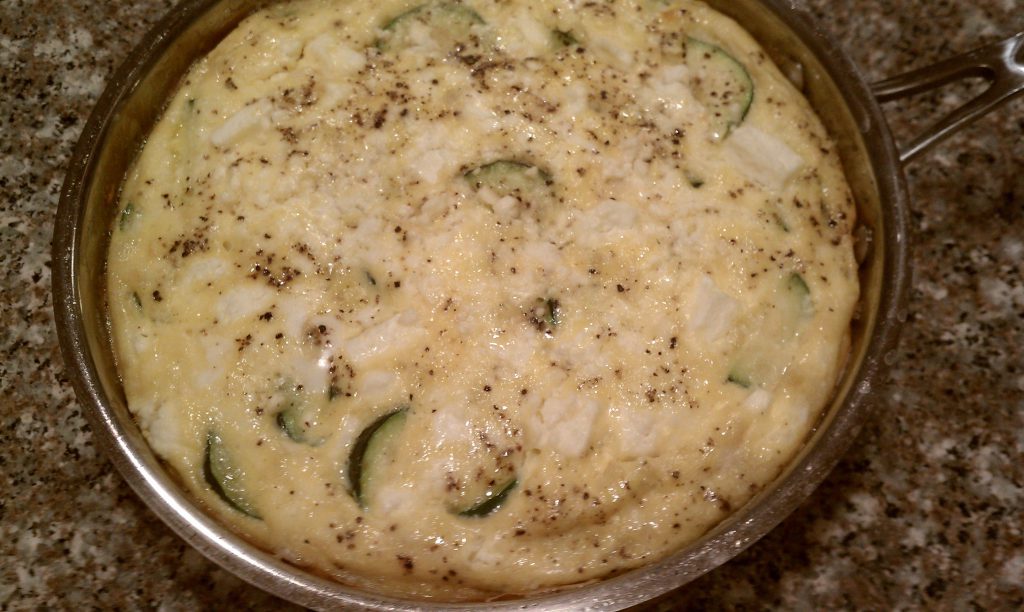 Frittata is one of those versatile dishes that's easy to throw together with your favorite veggies and the addition of either feta or goat cheese to add richness, and sometimes a good nitrate free bacon. It's loaded with protein and healthy fats, filling and delicious, and I'm a huge fan of things you can eat for breakfast, lunch and dinner. And it's always a big hit for a potluck brunch. Plus just think of all those carbs you skip as opposed to quiche with a crust. Bonus! That's what I'm talking about.
Zucchini and Feta Frittata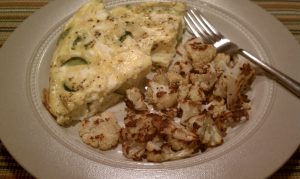 INGREDIENTS
1 Tbsp olive oil
1 shallot, peeled and minced
1 medium zucchini, sliced into half moons
1-2 Tbsp grass-fed butter
6 pastured or organic eggs, beaten
1/2 cup crumbled feta cheese
sea salt
freshly ground black pepper
DIRECTIONS
Preheat oven to 350°
Saute shallot and zucchini in olive oil in small saute pan over medium heat for 1-2 minutes
Add butter and melt
Pour eggs and 1/4 cup feta cheese on top of veggies
As eggs begin to set use a wooden spoon to gently pull them into the center of the pan, allowing liquid to go toward the edges of the pan, 1-2 times
Season with salt and pepper, top with remaining 1/4 cup of feta
Place saute pan in the oven for 10-15 minutes or until eggs puff up and set completely
Serve with a salad, veggies (like roasted cauliflower above), or sprouted grain toast
Enjoy and leave questions or suggestions in the comment section below!