The spread of a global pandemic resulting in quarantining, social distancing, practicing isolation, working remotely, and our kids being homeschooled is real and very overwhelming, to say the least. We are facing a first in our modern society and people don't know what to do or what to expect.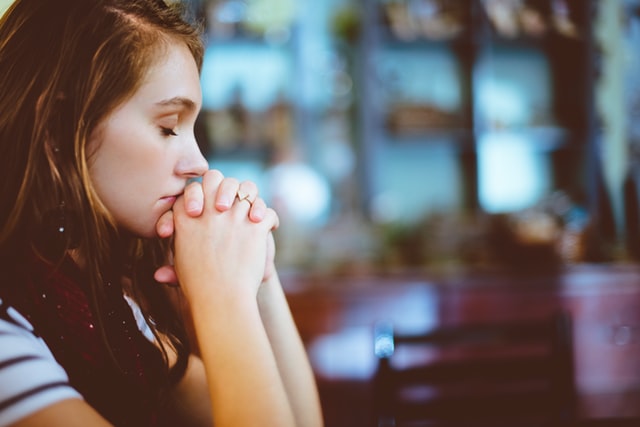 My heart goes out to everyone impacted by this pandemic and I hope you, your family, and loved ones are safe and well.
The challenge is that when we're in a state of fear, stress, or anxiety, we face two major things:
Our brains don't function in the same way which often leads to a struggle to make good decisions
During a time when we need it the most, our immune systems become weakened
In the coming weeks and months, I think that more than anything, we are really going to need to take good care of our mental health and do things that help calm our nervous system. In the face of the current reality, fear, anxiety and panic won't serve us.
We're all fighting individual life challenges, and collectively we're all fighting this one together. The best thing we can each do right now is take care of ourselves mentally and physically so that we can do our part as a global family and make it through, with our wellness intact, together.
In the last post I shared five tips for staying well choosing purposeful action over panic, and now here are some simple methods we can use to support our nervous system and calm anxiety when we're scared, overwhelmed, and uncertain.
1. Take Some Deep Breaths
When we're stressed or anxious our breathing automatically gets shorter, more rapid, and more shallow. The thing is that most of us don't notice it when it happens. So practicing taking a few long deep breaths when we start to feel stressed or anxious helps to reset and calm our nervous system, which also benefits our immunity. Here's a simple relaxing breathing technique that will bring you relief during these tumultuous times.
2. Practice Gentle Yoga
Soothe your mind and body with some gentle and restorative yoga. It's a great way to move your body while calming your nervous system at the same time. Plus you don't need much space, so it's easy to do at home. One of my favorites is this feel-good-flow that incorporates meditation and yin and yang yoga.
3. Take Time to Meditate and Honor Your Spirituality
Meditation puts the brain into a slow alpha state so that our mind becomes relaxed and we feel peaceful and calm. Physical changes including decreased blood pressure, increased immune function, and healthy digestion are all results. Try and find even just a few minutes a day to allow your brain and body to reset and recharge.
Trust in faith and spirituality to help carry us through these tough times. What a time to focus on gratitude and send vibrations of love and light to our fellow humans around the globe. Visit here for my favorite meditations and try the free Light Scanning Meditation and Heart-Centering Practice.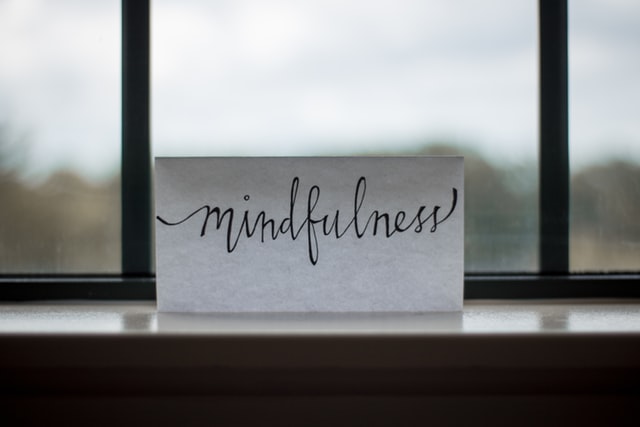 4. Tap On It
If you truly want to create shifts in your well-being and reprogram subconscious patterns you have to try tapping also known as EFT (emotional freedom techniques). This method helps to calm the amygdala responsible for our "fight or flight" response so we are able to overcome anxiety. It's simple to do and the effects are typically experienced within minutes.
I'm excited to share that my friends at The Tapping Solution have curated a Coronavirus Stress and Anxiety collection that is free for everyone on their app. In addition, they are offering six months free membership to their full library of tapping meditations for healthcare workers and first responders to thank them for their support during these critical times. I can't stress enough how impactful these meditations are.
5. Try Journaling
Grab a pen and start releasing all that's on your mind onto the pages of a journal. It's amazing how just a few minutes of writing things down can free up space in your head and bring a tremendous sense of relief. Having it on paper also allows you to seperate the stories from the facts. Jotting things down that you're grateful for helps to keep things in perspective and stay focused on a positive outcome.
6. Fill Your Mind With Positive and Inspirational Thoughts
Since we'll be home more often right now, something to try is to jot down some postive and inspirational thoughts on bright colored post it notes and stick them around the house to keep your spirits up and remind you to see the light at the end of the tunnel. And a little laughter medicine courtesy of Kindle or Netflix can be a great escape too!
7. Go On a Media Fast
Obviously, this is a real pandemic and it's good to stay informed. So, I'm not encouraging you to disconnect completely. The key is to choose your sources wisely. On top of being overstimulating, many media sources can be toxic and misconstrue the facts. This along with the constant statistics can lead to heightened anxiety.
Too much of anything is too much, so it's in our favor to be selective. Taking a break from the news and social media is a simple step that will save you from anxiety overload.
I believe the most valuable thing we can each do to prevent fear from moving like a wildfire through our social system, and also protect and strengthen our overall wellness during this time, is to choose calm loving resposibilty over the energy of panic. Be well world.