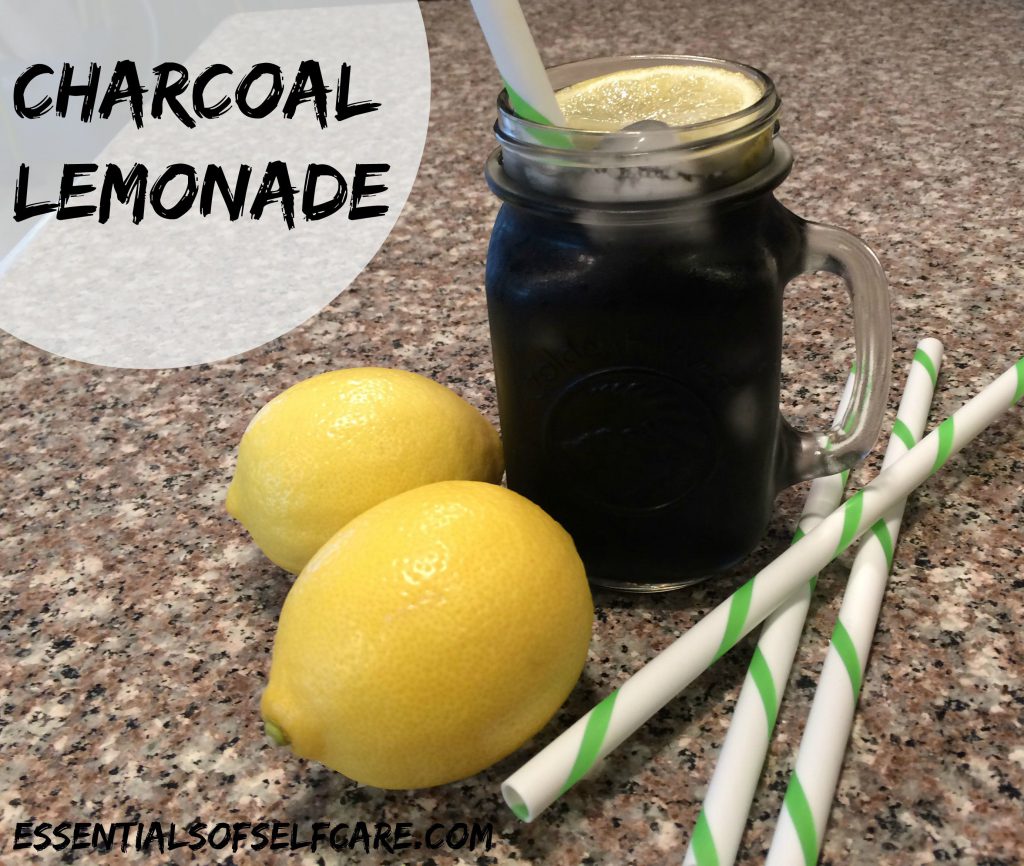 Sure, this murky looking concoction called "black charcoal lemonade" isn't as vibrant looking next to bright green kale or glowing orange carrot juices you find at the juice bar or your local natural foods market – but don't let the color fool you, because boy does it get the job done!
You know the famous saying "you can't judge a book by its cover" and it totally applies to black lemonade. If this is the first you've heard or seen of it you must be thinking…scaaarrrry….but this is actually not a scary black tonic at all. Promise, it doesn't taste at all like it looks. In fact, it doesn't taste awful at all.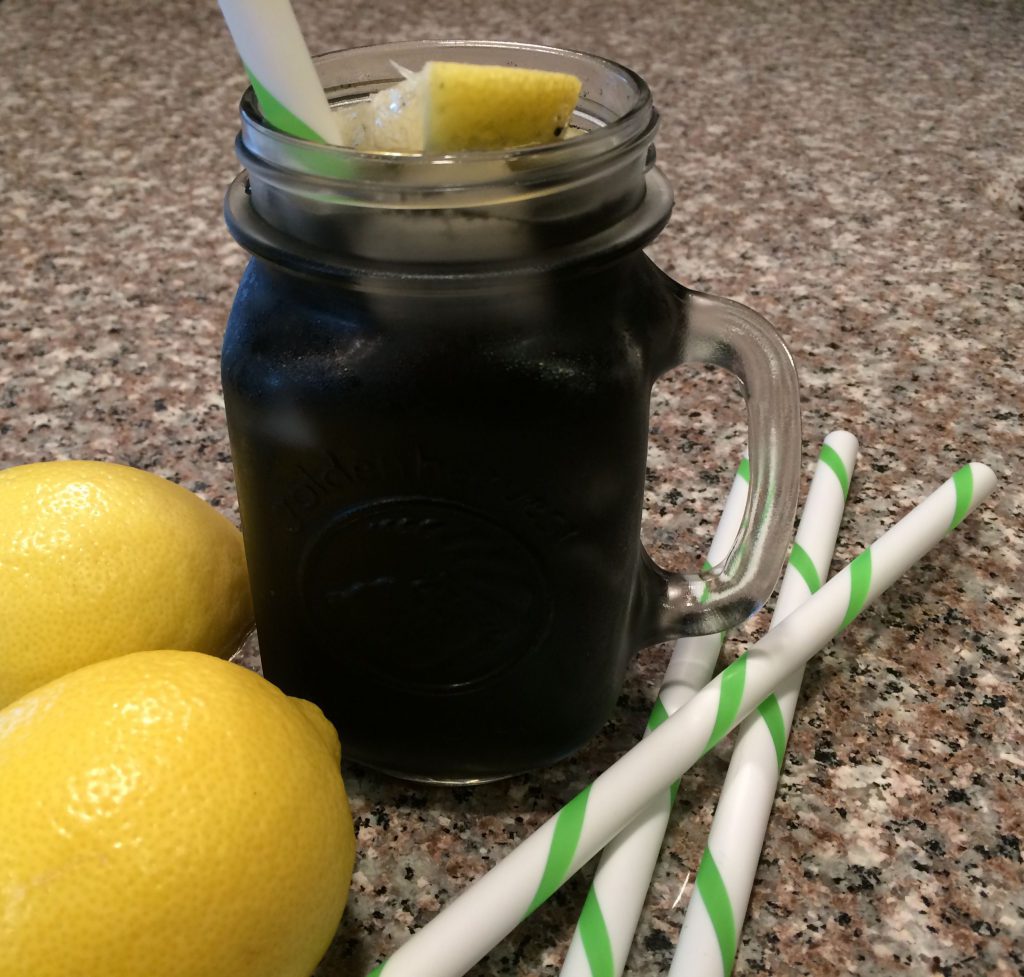 Believe it or not it really does taste a lot like lemonade – a lighter toned down version of it, which is a bonus for me since regular lemonade is usually so sweet. Plus, call me strange, but I actually love the way this famous pitch black tonic looks – minus the famous part since I'm not a trendy kind of girl. But there's something about drinking a black beverage that just makes you feel like a badass.
So why has this activated charcoal thing become such a popular thing the last couple years? Well, for a few reasons. Activated charcoal is super handy for relief from upset stomach, gas, bloating, or diarrhea. It basically draws toxins out of the intestinal tract and allows you to poop them out (sorry to drop the P-bomb but it's true :) Oh, and don't freak out if your poop is black – it's totally normal.
Activated charcoal comes in capsules and powder and can actually be used for many other things. If you want to know more about what those are, you can check out my post that shows you 8 different ways to use it here. So you can simply take a capsule or mix a teaspoon of powder in a glass of water – but that's not nearly as fun as drinking black lemonade!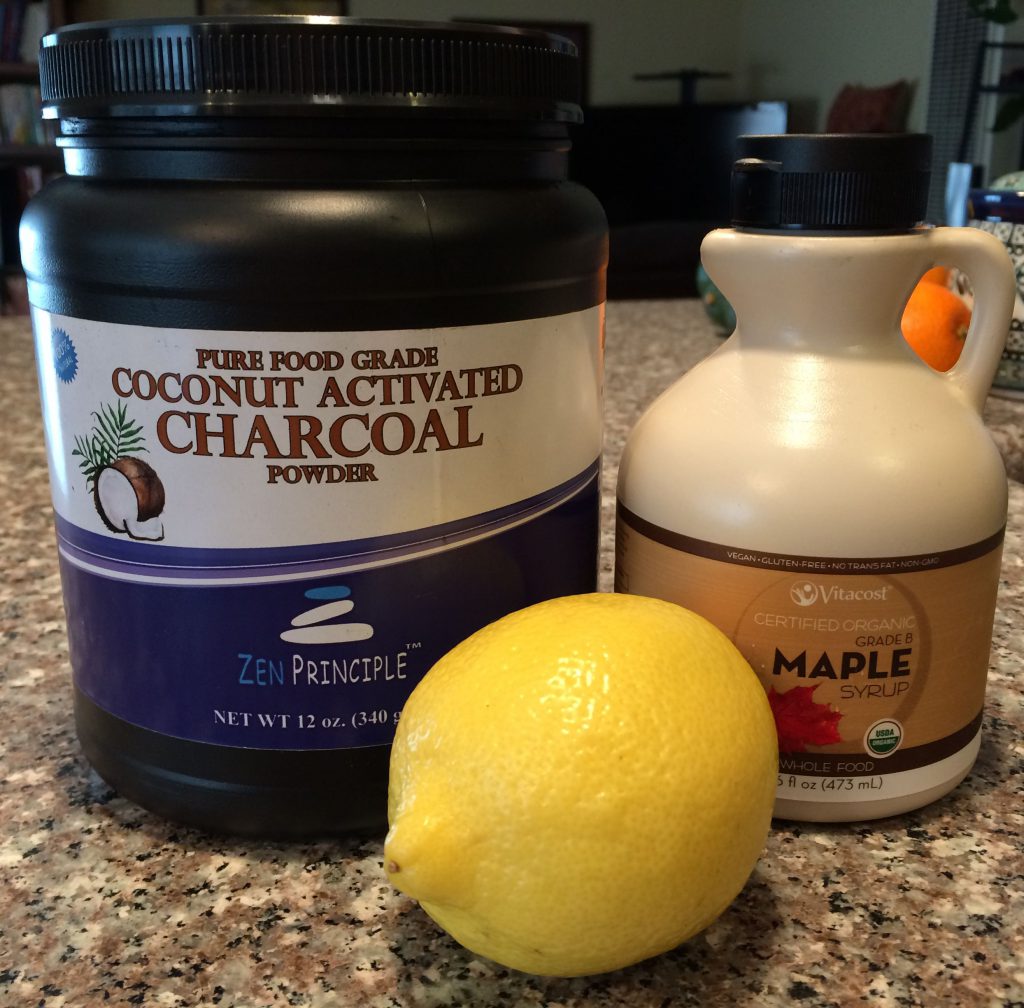 There are many claims that black lemonade is an energizer and metabolism booster, but I wouldn't put it quite like that. It clears out debris from your digestive tract and an obvious effect of toxic crap leaving your body is feeling lighter and more energized. The addition of lemon adds to the detoxifying benefit, since lemons are naturally alkalizing and detoxifying. But, it's not a cure-all by any means.
If you wanted to kick your metabolism up a notch you could add a pinch of cayenne making it similar to the master cleanse, which uses lemon juice, cayenne, and maple syrup.
That said, it works awesome when used in the right way – like after a raging night of junk food or cocktails, or a fast food binge, or those killer (no pun intended) snacks and sweets your dear co-workers brought to the office, or after a bout of knarly food poisoning. When you need damage control STAT, black lemonade comes to the rescue and calms the aftershock of these episodes.
Charcoal lemonade is also often used as part of a cleanse program over the course of a couple days. Get some friends together for a mini detox party and watch the look on their faces when you serve them this funky looking black drink!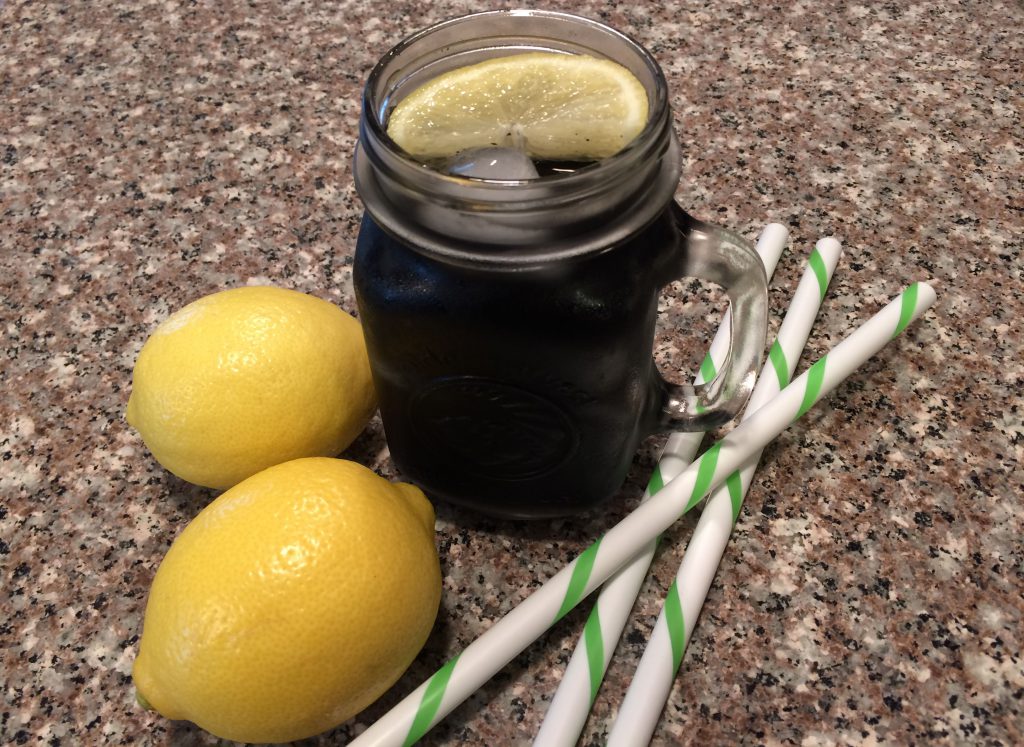 Timing must be considered when medications are involved. You want to drink black lemonade at least 2 hours away from medications so it doesn't make them less effective. The same applies to supplements and nutritional foods since you don't want to cancel out their benefits, which is why I'm not a fan of drinking it on a daily basis. I think it's best to save it for when you really need it.
Lastly, black lemonade and activated charcoal in general, work best when followed with a glass of water and by continuing to drink plenty of water in general. Trust me on this! Ready to get down and dark with some black lemonade? You might as well bookmark this recipe to have handy the next time you need it – cause we both know it's bound to happen ;)
Black Charcoal Lemonade
serves 2
INGREDIENTS
DIRECTIONS
Combine the water and maple syrup in a container and stir until syrup completely dissolves
Add the lemon, activated charcoal and salt and stir until well combined
Serve immediately or store in the fridge for up to 5 days
Note: If you're at all concerned about charcoal powder being gritty or not mixing well, if you stick with one that has been ground to a super fine powder like the one I use and suggest above, you won't have any problem!
Cheers and enjoy the clean refreshing feeling you have after this black goodness kicks all of all those nasty toxins to the curb!
Ever tried black lemonade – if not, do you think you will after reading this?