The holidays are upon us and so is the stress, or I mean, er…the joy, so I've created this list of holiday stress busting tips to help you navigate the holidays without completely losing your mind in the process. Because let's face it…modern day holidays are not the same holidays we grew up with – depending on when you grew up of course.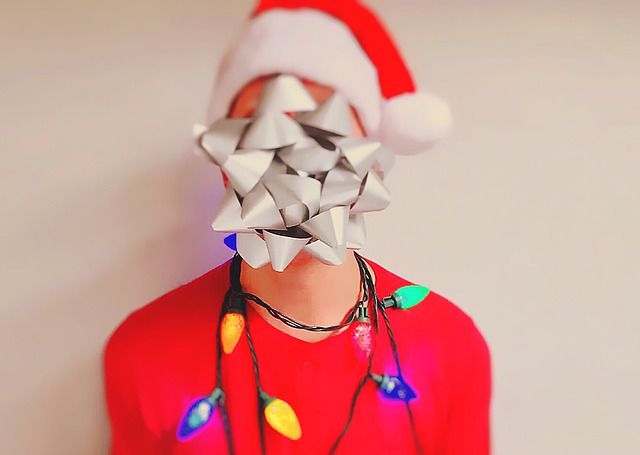 Every year I say the same thing "Christmas is almost here again?" and while the overwhelming feeling of needing to fit so much in, in such a short amount of time can make the rest of the year seem like it was a total blur, and then it's all over in a blink of an eye, I search to find the joy in the holiday season.
Endless shopping lists, gift wrapping, crowds, traffic, long lines, cooking, holiday parties, house cleaning, and guest accommodations or travel, are enough to trigger anxiety in even the most Zen person. And if the kids need holiday goodies to take to school parties on top of all that, the to-do list is never ending.
By the time it's all set into motion it's no wonder we end up completely exhausted and hanging by a thread. 'Tis the season to be merry, right?! Hopefully you can bring the merry back into your holidays with some of these stress relief tips.
Keep it Real & Pace Yourself
Keeping your expectations reasonable will help you avoid holiday burn out. You're not doing a holiday episode of "The Chew" or pretending to be Martha Stewart. You simply can't do everything yourself and make every single party and work function. Make a list of your absolute priorities that you know you'll be able to stick to and a secondary list of things you'd like to make or do in case you have the extra time and energy to get to them.
For instance, you can take a lot of stress and preparation off yourself when making holiday meals if you have your list of what you absolutely want to make, a list of things for your kids to make or help with, and a list of items to ask your guests to bring. This makes it fun for the kids and many guests or family members enjoy participating too!
If you're feeling totally stressed about making every single holiday function, it's a definite sign that you shouldn't. Don't feel bad about saying no, nobody can do it all. Again, choose the ones that are priorities and scratch the rest. The energy you save will go toward a more happy holiday for you and your family.
Capture the Meaning of Giving
Christmas is about giving and that can mean one special gift. If you make a pact with your family and friends to give just one gift each it's much easier to budget, takes away unnecessary financial strain, and saves lots of time and energy spent fighting holiday crowds. I know it's hard with kids, not to want to give them countless fun presents but if you explain the reasoning in advance they will appreciate the true spirit of giving and carry that forward in their own lives.
Another thoughtful idea is to gather up things you're not using anymore and donate them to a shelter. What a great way to spread Christmas spirit to people that can't afford to buy gifts for their families during the holidays.
Or how about giving the gift of a goat, or a cow, or a flock of chicks? Through organizations like this one, you can literally give the gift of livestock to families along with training and education on how to care for it so that it will provide nourishment for the family, boost income through sales of things likes extra eggs and offspring, and since livestock can multiply quickly, it can be passed on as a gift to other families.
There are many other gift options, such as helping women launch small businesses, sponsoring a child, and so on –  for as little as $20 that literally change these families lives. See how it works in this video.
Shop Like a Boss
This tip alone will save you boatloads of headaches. Thank goodness for online shopping – same great gifts and deals (sometimes better), minus busy traffic, crowds, and lines! Plus you can shop when it's most convenient for you, 24-7. I shop for virtually everything online – it simplifies everyday life massively and saves so much gas money that I can't even imagine Christmas shopping any other way. No.Thank.You! Do yourself a huge favor and save yourself from this holiday pain in the you know what.
The following are some healthy gift ideas that people will love and you can get online:
44 Gift Ideas for Health Conscious People That are Healthy on Your Pocketbook too
Top 7 Best Massage Tools That Will Rock Your World
For more great gift ideas you can check out my reviews here.
Save Money with DIY Gifts
Of course if the idea of making gifts adds more stress to your holiday then skip this tip. But if you can find the time and don't mind some elbow grease, DIY gifts are a fantastic way to get creative and save some cashola in the process. Plus, it's nice receiving homemade things that you know time and thought went into making. Pinterest is a great place to find endless DIY projects and you can check out my list here too!
Favorites include: Chocolate Peppermint Scrub, Whipped Body Butter, and Fiercly Moisturizing Shea Butter Lip Balm. Some stylish containers, ribbons, and labels are all you need to make these into beautiful gifts!
Take a Vacation
You're probably thinking a vacation is the last thing you have time or money for around Christmas. But what I mean is, what if you take the money and time you normally spend on Christmas and put it towards a vacation instead? While traveling locally or within the states can be more expensive during Christmas, traveling internationally can yield some nice deals.
If you've ever wanted to visit Mexico or the Caribbean, now may be an opportune time to invest in an experience you'll never forget over possessions. If you have family members that can find it in their budget to do so, this is a fun way to switch up the usual tradition and make it a new family holiday adventure everyone will remember!
Enjoy Some Me Time
You must, you must, you must. There, I said it. We know that taking care of ourselves during times of stress is super important but it doesn't mean it's easy. Holidays are the time for giving and so we give, and give, and give, to everyone else but we somehow forget to fill up our own reserves in the process.
So take some time for yourself, even if it's just a few minutes to wind down at the end of the night with a good book and cup of tea, or a hot bath with relaxing music, or some meditation or journaling. I promise you that if you remember to show yourself the same loving kindness and giving spirit you show to those you love, you will reduce your holiday stress and be able to enjoy things a whole lot more.
Take Care of Your Body
Along with the stress, eating healthy during the holidays can be a real challenge. There never seems to be a shortage of the typical holiday treats. I find that trying to keep mindful that what I eat will either feed my stress or help my immune system to fight off stress helps me keep food and drink in perspective.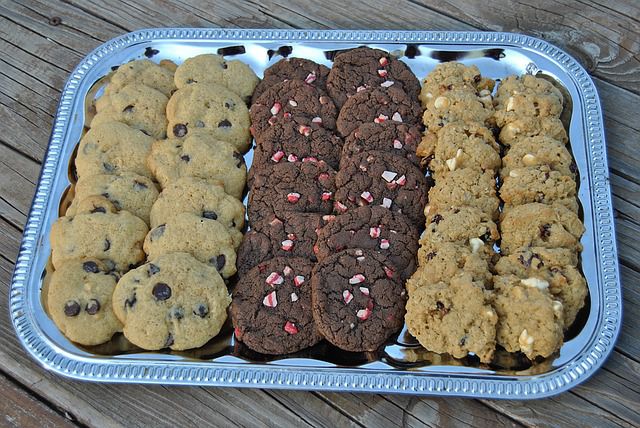 At the same time, I allow indulgences that I normally wouldn't eat most other times of the year. Approaching holiday eating with awareness, balance, and not playing the "guilt card" on myself works best for me. This along with staying active and doing yoga is an awesome recipe to relieve holiday stress.
Here are some delicious healthy recipes for the holidays:
Warm Roasted Butternut Squash, Quinoa and Kale Salad + Crumbled Goat Cheese
Spinach Salad with Pomegranate, Butternut Squash and Roasted Pepitas
If you need a little extra support for things like bloating, gas, or upset stomach from all those naughty holiday treats you can try this black lemonade recipe, made with activated charcoal for a quick fix. It's also a great way to clean out after the holidays and head in to the new year feeling great.
If holiday stress or any other stress seems to bog down your immune system this time of year, you my want to consider some essential supplements to boost your immune system. And if you feel something creeping up on you or your family, or need to get over a bug quickly, you may want to consider these natural tips and herbal remedies, so you can get back to things as soon as possible.
Take a Deep Breath & Practice Gratitude
I know this sounds cliche but it really helps. It's amazing how something as simple as stopping in a moment of stress and taking a few deep breaths slows your heart rate and lowers blood pressure. And focusing on what you're grateful for allows you to start over with a clear mind. Try this simple and highly effective breathing technique, and gratitude practices to get you through the holiday stress and any other time you need it.
EFT or Tapping is also an extremely valuable technique and super easy to do in stressful moments. Find out more here.
Unplug From Your Devices
This last one may seem impossible with how much we rely on our devices and social media these days. But try limiting your phone use to the good old fashioned way – calling loved ones to connect with them during the holidays – and notice how much energy you free up to be in the present moment.
Facebook and other social media will still be there when you get back from your "social media break" and the quality face-to-face time you'll spend with your loved ones will allow for a much deeper connection when you're not checking your phone or texting every second.
Wrap it up
If I could wrap all of these tips up in a nice little bow for you, I would. Let's pretend, and from the bottom of my heart, I hope you find something here to help keep your holiday stress to a minimum and filled with peace, happiness, love and much to be thankful for! Happy Holidays from me to you, my friends :)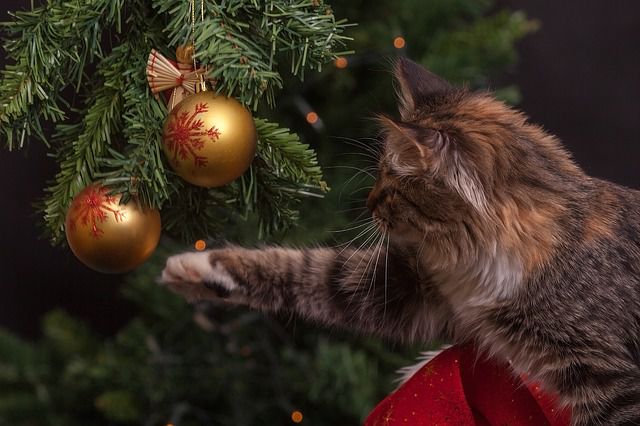 Would you like to share any tips that work to help reduce your stress during the holidays? We'd love to hear in the comments below!
Get your health back on track after the holidays with 17 Health and Nutrition Tips for a Vibrant New You