As soon as I learned about all of the chemicals in commercial deodorants, I stopped using them and made the switch to natural deodorant instead. After experimenting with several natural ones on the market without much success, I started making this non-toxic deodorant instead.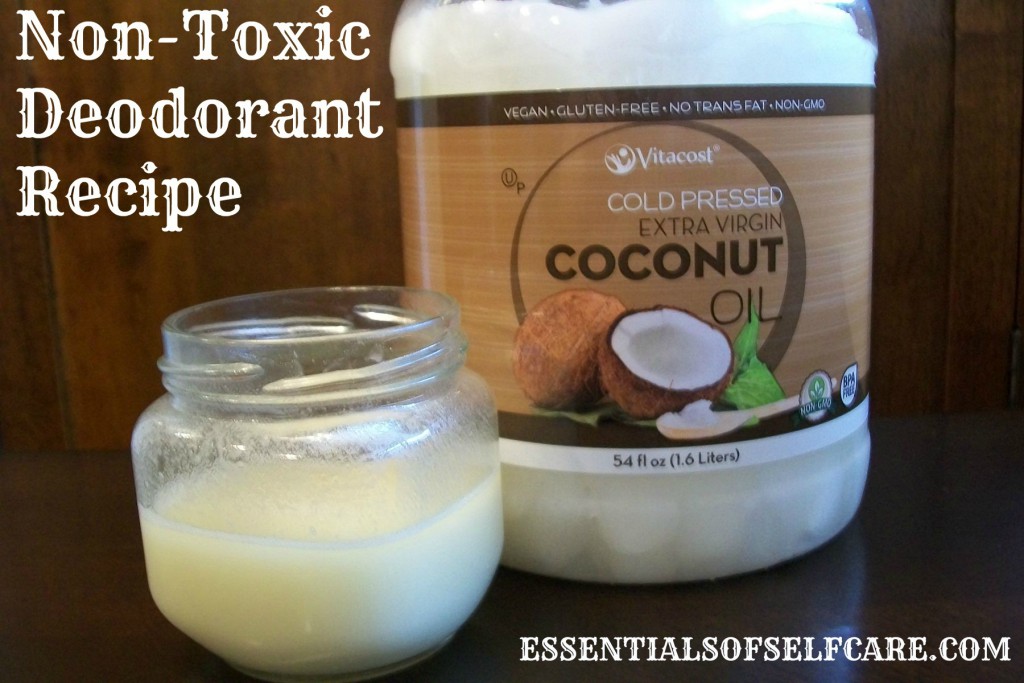 So far I have experimented with a few different versions that were just okay until I made this one. This recipe is simple, yet effective. It does the trick to keep your pits feeling fresh and clean. As with any natural deodorant, keep in mind that if you tend to sweat excessively, you may have to reapply a couple times throughout the day.
The Skin and Toxins
The skin is the largest organ on our body, it absorbs everything. It can easily become bogged down with everyday environmental toxins, so if we can spare it from the burden of more hazardous ingredients in our skin care products, all the better.
Sweating is one of the body's most effective ways of eliminating toxins through the pores of our skin, and the underarms are one of the most important channels for toxins to leave the body.
Antiperspirants are made to stop you from sweating, blocking the body's natural and necessary detoxification process, which is why I'm not a fan. Many ingredients in deodorants like parabens, propylene glycol, aluminum, phthalates, and synthetic fragrances have been shown to cause things like breast cancer in women, prostate cancer in men, Alzheimer's, hormone disruptions, and cell mutations.
As if that's not enough to make you want to quit chemical-laden commercial deodorants, many of these ingredients are allergenic, causing various skin reactions, and irritations such as rashes, especially in people with sensitive skin.
The recipe I'm about to share with you is gentle, and soothing, kinda like a party for your pits! A little goes a long way and even though it seems like a small amount, mine lasts for months, so it's super cost effective to boot!
Non-Toxic Deodorant Recipe
INGREDIENTS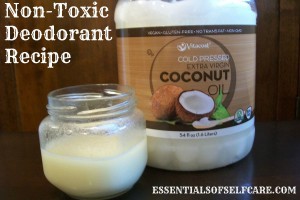 DIRECTIONS
Fill a medium saucepan with a couple inches of water and place over medium heat
Place coconut oil and shea butter in the glass container or small mason jar you will store your deodorant in and heat in pan until just melted
Remove, wipe off excess water from jar and add baking soda, arrowroot powder (if not using arrowroot, add a little more baking soda instead) and probiotic capsules, and stir until combined well
Add essentials oils to your liking, give a stir, and let it set up
Store at room temperature, it should stay solid but if it melts just put it in the fridge to thicken
Notes: You can also reuse, and fill empty deodorant stick containers, but keep in mind it may melt during warmer temperatures. I have tried recipes without the arrowroot and essential oils but found that they didn't work quite as well. I've also made it without shea butter, but found that it didn't stay on, or last as long.
Here's to happy pits =) Hope you enjoy this recipe, your skin and body will thank you for a clean and natural alternative to nasty chemicals!
Have you made the switch to natural deodorant, and if not do you think you will after reading this?