In this review we're going to find out whether the NutriBullet is a legit blender or a hyped up gimmick. Chances are if you've seen the advertisements for the NutriBullet on TV or the internet you may be convinced that they're trying to dupe you into buying another hyped up scam of an infomercial product. I can totally relate.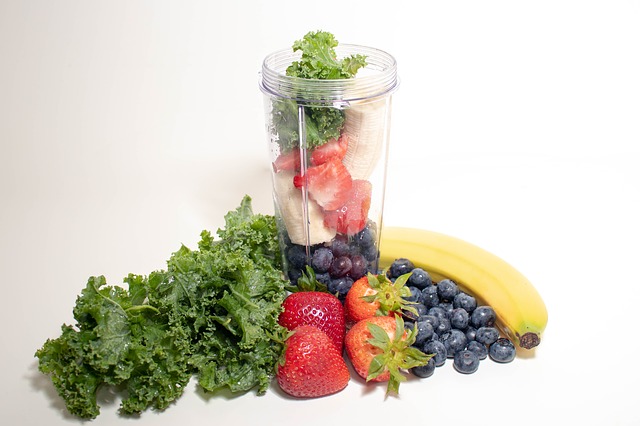 I'm not going to lie and say it didn't appeal to my affinity for consuming superfood smoothies right off the bat, and "now I can blast it super fast in a single serve container and it will really make it smooth…I mean really? Shut the front door!"
But then the skepticism set in…I've used my fair share of blenders and never get a totally smooth smoothie, let's be honest, there's always some chunk going on. So here's what popped into my mind…
How much did they pay people to read these fake testimonials? Another ploy to make a quick buck.
This so called "nutrient extractor" is just screaming too good to be true, it can't possibly do all that.
Is this going to be another one of those here-today-gone-tomorrow-not-the-real-deal appliances?
So what did I do? Yep, you guessed it…I ordered one anyway! You think I'm kidding…seriously I did. And now I'm sharing this honest review based on my experience, to help answer any questions you may have about the NutriBullet blender and decide if is right for you.
The Credibility of a Spokesperson
When I saw the advertisement for the NutriBullet one of the first things I noticed was that David Wolfe was the spokesperson for the product. I thought "no way!" That definitely peaked my interest. If you are not familiar with him he is a very well renowned raw foodie who focuses mainly on the nutritional benefits of super foods. With more than 20 years experience he is an expert in his field.
Many times you see random people as spokespersons for infomercials, or the guy that has a lifelong contract to promote any products regardless of whether or not he believes in or uses them, because that's just his job…to promote and make companies and himself money.
I don't know about you but these are not the people I want to buy from. Not someone who's just in it for a quick buck. In order for me to make a purchase, especially one over a hundred dollars, I need to know that the person recommending the product is a trustworthy source that believes in, and most importantly uses the product.
So…David Wolfe. Check. Plus having seen his personality elsewhere I knew that he wasn't presenting the NutriBullet with any more than the same energy that he has with everything else he talks about. He's a passionate kind of guy, let's face it, he probably feels great eating all that healthy food, and he does use a lot of cacao hehe.
Maybe it's that wild curly hair! Which I happen to love by the way :) If you clicked on the link to learn more about him you saw what I mean. Okay so now that we've established credibility let's talk about the product itself.
NutriBullet Pro 900 Series – What's in the Box?
(1) 900W Motor Base
(1) Extractor Blade
(2) 32 Oz Cups
(2) To-Go Lids
(2) Regular Lip Rings
(2) Lip Rings With Handles
1 Recipe Book
---
What Improvements Have Been Made Since the 600?
The 900 watt motor is more powerful and blends things up faster. The blades have been improved and have a better seal inside and out. You get two blades as opposed to the one extractor blade on the 600. You do get a milling blade on the 600 but the extractor blades on the 900 do the same thing.
And trust me having two extractor blades is a huge plus since the possibility of needing a blade replacement any time soon is highly unlikely.
The cups are all BPA-Free and dishwasher safe, and the addition of the 32 Oz is great for fitting more ingredients. An extra seal has been added to the inside of the resealable lids to solve any leakage problems. The flip-top lid is great when you're on the go. All lids and cups are still interchangeable.
Just like the 600 it still operates on one setting only which makes it super easy to use. The Quick Start Guide is simple to follow and even gets you started with a few "Blasts" recipes.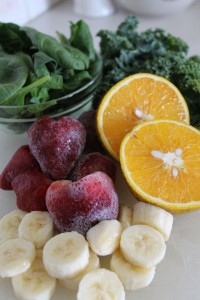 The Pocket Nutritionist is a cool little guide that shows you the foundation of building your blast like specific ingredients to use and the ratios of greens, fruits, and superfood boosts.
It also contains a nifty little list of the fruits and veggies that you should buy organic. And there is an alphabetical list covering many fruits and veggies by name, nutritional benefit, and how to select them when buying.
And then there is the recipe book. Many great recipes to choose from. Remember this thing doesn't just make smoothies/blasts, it makes much more which I'll go over later.
Performance – One Tough and Easy to Use Little Machine
When it comes to purchasing an appliance there's a few things I look for:
It has be simple and user friendly (If it has too many fancy switches, buttons, or knobs I'm out)
It has to be easy to clean/store (I'm not concerned with aesthetics, it just has to fit in my tiny kitchen)
It has to perform the functions it says it does (I'm not a fan of false claims)
One of the reasons I love my NutriBullet
 is because it's so easy to use: just fill your cup with the right proportion of ingredients, screw the blade on, gently push down and twist, and you have a smoothie in a matter of seconds. It's that simple.
That said, one of my pet peeves is when people try to push an appliance to the outer limits of the world, run it into the ground and then complain that it sucks. This machine is small. The fill line is not listed on the cup for no apparent reason.
It's made to run on short bursts and intervals, and it needs liquid to blend properly. And yes it will "bust open seeds, crack through stems, and shred tough skins" but it probably won't break down a peach or avocado pit. It's not a Vitamix people, use with common sense please.
So, no you can't jam-pack-stuff-things-in-so-tightly-all-the-way-to-the-top-past-the-fill-line. It's made as a single serve machine. No you can't barely add any liquid, it doesn't take a rocket scientist to know that if there is more solid matter than liquid you will have more solid matter.
Which leads into the last point…no you cannot blend at five minute intervals, which you won't need to do if you are not stuffing the cup with solids and adding enough liquid.
I can tell you this: if you treat her right she will reward you. If used properly and taken good care of your NutriBullet will perform beautifully for a long time.
Prior to my Bullet I used a Ninja Blender, and I still do if I need a larger batch for say, four or more people, and it blends decently smooth but truthfully not entirely smooth. This has always kind of been one of my beefs with blenders.
Not with the NutriBullet. When they claim that it "breaks down, pulverizes and emulsifies foods" it's no joke. I have liquefied entire oranges, skins, seeds and all. I throw in entire strawberries, stems and all. Usually throw away the ribs of your kale? Now you can throw them in your NutriBullet. Broccoli, stems and all, and nuts break down just fine. And it does it in a matter of seconds, not minutes.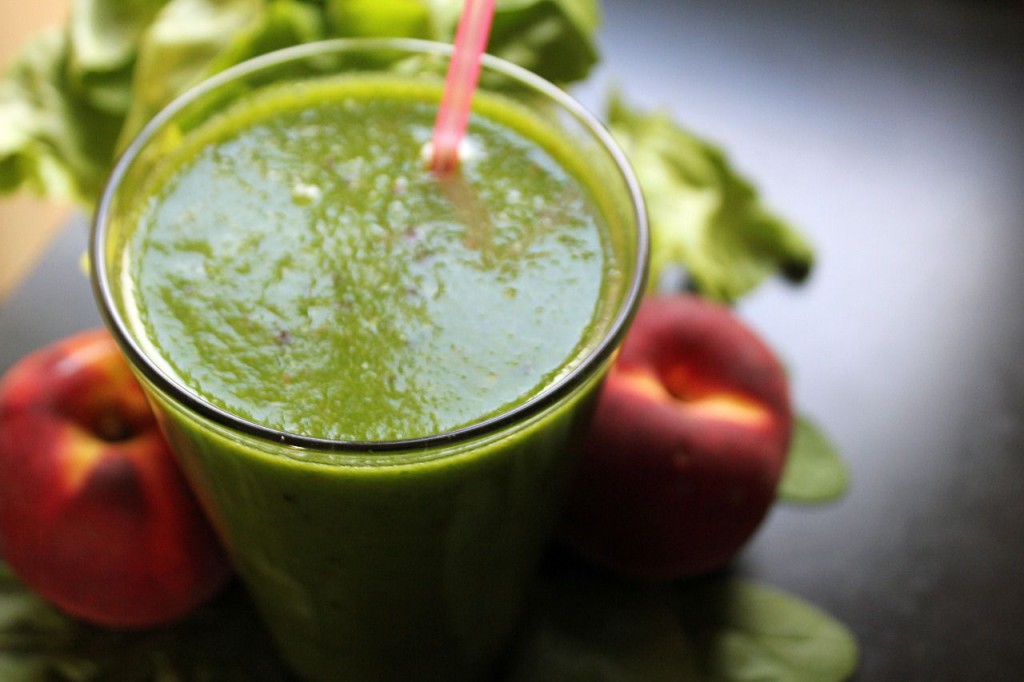 The best part about this is it means your getting ALL the nutrients from what you put in there. Most fruits and vegetables contain so many of the nutrients in their fibrous parts like the skins, ribs, and stalks. When you juice you are getting good nutrients but missing out on all that goodness lost in the pulp. With the NutriBullet
 it breaks it all down into a beautiful smooth nutrient dense liquid that is readily absorbed.
You can make flours by grinding down things like almonds, and oats. You can mill your flax seeds to ensure they are fresh every time you use them. You can make hummus, dips, mousse, and chilled soups. So many cool things to do.
Clean Up is Safe and Easy – Requires Minimal Storage Space
After blending I rinse my extractor blade under warm water and wash gently with a soapy sponge, and I tip I learned is to remove the rubber seal, rinse it and let it dry separately. This prevents gunk from building up underneath the seal from repeated use. Just make sure not to forget to put it back on the blade before using next time. The cups and lids all wash easily with warm soapy water and a soft sponge or you can toss them in the dishwasher.
Another pro is the safety of the blades. I have come close to slicing my hand on my Ninja blades a few times. The NutriBullet blade is not so sharp that you have to be as careful when washing.
The base being only 7 1/2 inches tall this little guy does not take up much space, as I said I need something that takes up as minimal space as possible in my tiny kitchen. The NutriBullet fits the bill on that no problem. As for the cups/lids I just stack them inside one another to store.
The Final Verdict
To this day I don't regret purchasing my NutriBullet. The cost may seem a little steep if you're used to buying blenders in the $20-$30 range (like I used to) but honestly for what you get this appliance will definitely pay off. Mine gets used pretty much everyday and I have seen fantastic results with my energy levels and overall health and I can't remember the last time I got sick.
It will do pretty much everything a Vitamix will (except shred large pits, of course) but on a smaller scale with less clean up and for a fraction of the cost. So after much due diligence my final verdict is the NutriBullet Pro 900 Series
 is definitely a legit blender that lives up to it's promises if used correctly, and not just another hyped up gimmick.
To get the recipes for some of my favorite smoothies click here.