On my journey to a self care, yoga has been one of the most helpful avenues to help me with stress relief, to stay calm and centered, and to keep physically fit. It has provided such relief during some really difficult times in my life. My introduction to Kundalini Yoga with Maya Fienne's A Journey Through the Chakras is something I'll never forget.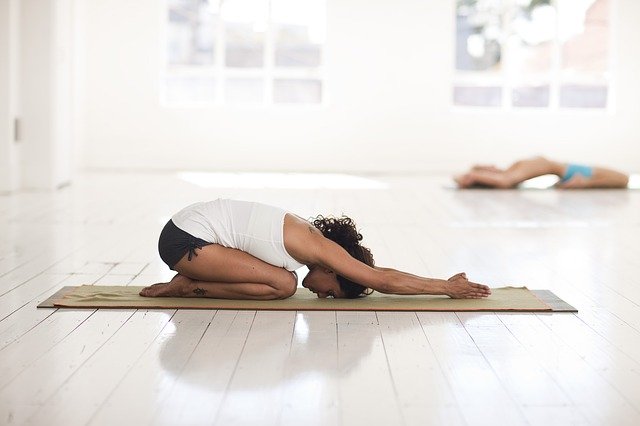 Over the years I've reaped the restorative and detoxifying benefits from different types of practices like Ashtanga, Bikram, and Hatha, which are all amazing. And then I discovered Kundalini yoga. For me, it was love at first sight. Hopefully you find my Kundalini Yoga with Maya Fiennes review helpful, and maybe you'll even discover that you share the same affinity for Kundalini as me.
The draw toward Kundalini yoga, for me, is that it really taps into our emotional nature. It does so by strengthening the nervous system and heart center, awakening the spirit allowing us to foster a deeper level of consciousness.
For an overview of this type of yoga see my article here. And for a sample of A Journey Through the Chakras practice you can watch this video clip here.
What is Kundalini Yoga With Maya Fiennes – A Journey Through the Chakras?
Maya's series works on all 7 chakras, for the purpose of this review I will be talking about the first of 3 boxed sets which focuses on the first 3 chakras, the energy channels for courage, creativity, and will power. The practices are broken into 3 separate DVD's, focusing on one chakra at a time.
Two of the DVDs run 56 minutes, and one 52 minutes. They don't feel too long or short, they're balanced quite nicely. Part of that time is dedicated to Maya sharing brief summaries of Kundalini yoga, chakras, and mantras. Her nature is informative and illustrative as she explains for example – the balance between the lower and upper chakras is "like the tree, if the root system is functioning properly then the leaves begin to grow and flourish." 
She explains the relation each chakra has to particular organs and glands within the body, as well as the connection to certain emotions and behaviors so that we can learn to clear blockages through our practice. Each session begins with a warm up followed by kriyas, and chants (postures, breathing, and mantras) and ends with meditation and relaxation, leaving you feeling almost euphoric – like walking on air. You will feel relaxed and energized at the same time.
The setting is simple and soothing. Maya, peaceful and happy in her comfy looking white fabric against an all white background. The background music is so enjoyable – her own creations as she is a classically trained pianist using her own voice for the melodic mantras. The music is lovely, and the tone of her voice and accent is nice and relaxing.
The postures are done sitting, lying, and standing, and at first glance appear to be pretty low key. Trust me you will work up a sweat, an energetic sweat through swift repetitive combinations of body and breath movements that really get your internal energy moving and fuel your endorphins, giving you a high, euphoric feeling. The first time you experience the sensation it can feel a little strange, almost light headed, so take a break or slow down if you need to.
This DVD Set is For You if You Want to: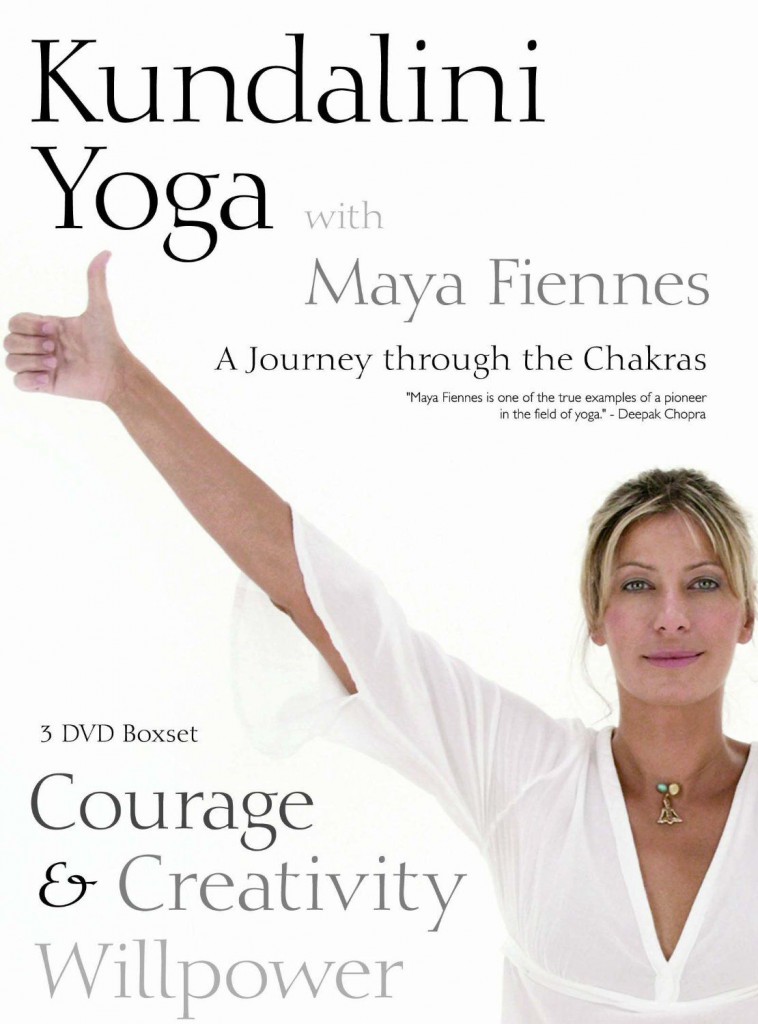 gently work toxins out of your body
clear blockages and balance your chakras
strengthen your organs, glands, and body systems
work through deep rooted trauma
wind down from everyday stress
stay physically fit
practice being present in the moment
sleep better
have more energy, vitality, and peace
The only cons to the DVDs I can think of is that some of the movements can be a bit awkward (being quite different from other types of yoga) at first. There is a lot of chanting out loud so if you are shy this could present a challenge, although it helps to do the practice in private, and you will expand your comfort zone in the process :)
I absolutely love practicing Maya's yoga techniques, her teaching style is really pleasant, and you simply can't beat the wonderful feeling experienced on the journey through the chakras. To start your journey pick up your copy by below! Namaste friend!