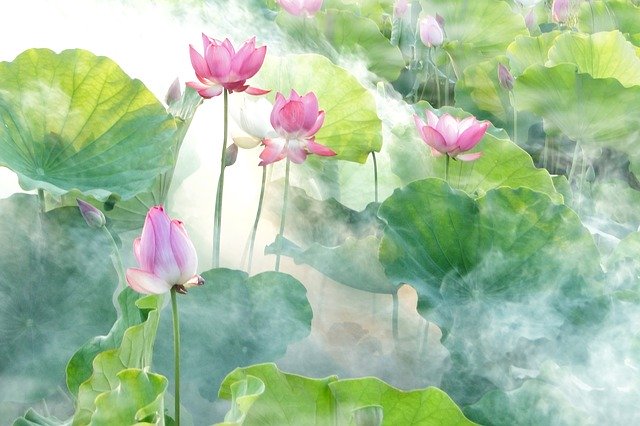 Most of us are somewhat familiar with yoga, but there are different types such as Ashtanga and Hatha to name a few. For those who may not be familiar with Kundalini Yoga, the focus is to increase and heighten ones personal self awareness to the point of limitless expansion. If you are curious about how to ignite your Kundalini Yoga energy, read on to find out if this might be the practice for you.
The practice of Kundalini allows us to clear negative energy, create inner stillness, and expand our capacity to listen more deeply, and fully to ourselves and others. Through integrating the combination of kriya and naad one can create personal growth and inner healing.
Kundalini Yoga has incredible physical benefits too. It stimulates the immune, nervous, and glandular systems helping to bring the body back to its natural balanced state…who couldn't benefit from that right? It also improves overall strength, flexibility, and endurance.
What is Kriya and Naad?
Kriya is a set of postures, breath, and sound used to provide a specific outcome. Naad is simply any sound like an echo, singing, or tone. By creating a series of flowing movements, sound, mudra, pranayam, concentration, and meditation one is able to balance the chakras, meridans, and energy systems of the body.
A typical Kundalini Yoga session consists of these six components:
Tuning in with the Adi Mantra.
Pranayam or warm up.
Kriya.
Relaxation.
Meditation.
Close with the blessing song or Sat Nam which means Truth is my name.
With a general understanding of what Kundalini Yoga is and how it works, I want to share this short clip from Maya Fiennes DVD, Yoga For Real Energy, to give you a little taste of what it feels like to stir up some Kundalini energy and feel free in your movement.
---
Well, I hope you enjoyed this and I encourage you to give the movement in the video a try. Maya's take on Kundalini is really enjoyable and invigorating. If you feel a little apprehensive at first, just do it alone, then once you do it a few times you will start to just let it all go. You go get down with your kundalini, and stir up those good vibrations!