If dropping water weight is something you're after, there are two detox water recipes I use when I need to shed water weight fast or reduce the appearance of dimply skin or cellulite. If you need to slim down quick for an event or trip these two detox waters have yet to disappoint. Both contain natural diuretics and liver/kidney/lymphatic system cleansers to effectively flush excess water retention.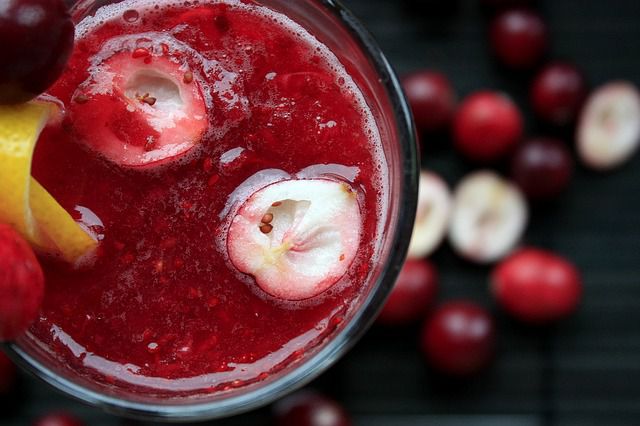 Obviously the best way to maintain a healthy weight is to take a long-term healthy approach with clean eating, physical activity, and stress reduction, so this is more of a quick fix approach to losing a few inches but hey, no shame in that! Sometimes you gotta do what you gotta do, and the ingredients in both of these waters certainly won't harm you, plus it's a great way to stay cleansed and hydrated.
Jillian Michaels' Detox Water Recipe
For maximum results it's best to drink this for the full 7 days and it's possible to drop 5 pounds of water weight in just one week. The great thing is that you lose inches since it's water weight, making it easier to fit into that cute something you want to wear. Sometimes I drink this for 1-3 days and still get the benefit of smoother looking skin in areas like the thighs.
INGREDIENTS
60 ounces purified water
2 Tbsp lemon juice
1 Tbsp unsweetened cranberry juice (no added sugars)
1 dandelion root tea bag
DIRECTIONS
Steep tea according to directions and let cool
Mix all ingredients together and add tea bag
Drink entire amount throughout each day for 7 days
Fat Flush Water Recipe
It's not the first time I've mentioned the cleansing power of cran-water. I dropped 12 lbs drinking it in conjunction with the Fat Flush Plan several years ago. The addition of the flax helps to cleanse the bowels, but you can also drink the cran-water alone to drop water weight. Best results are experienced when done for 7-14 days. Also since it's quite a bit of cranberry juice you're using, unsweetened concentrate (like this) mixed with water as suggested, is the most cost effective option.
INGREDIENTS
56 ounces purified water
8 ounces unsweetened cranberry juice (no added sugars)
2 Tbsp ground flax meal
DIRECTIONS
Mix water and cranberry juice together
Upon rising, mix 1 Tbsp flax meal in 8 oz cran-water and drink – wait 30 minutes to eat
Drink all but 8 oz of remaining cran-water throughout the day
One hour before bed, mix 1 Tbsp flax meal in remaining 8 oz cran-water and drink
If you found this post helpful you may also like these:
10 Detox Water Recipes to Keep You Hydrated and Feeling Great
Feeling Toxic? Clean Your Insides With Black Lemonade
What Are the Best Whole Body Cleanses That Won't Disrupt Your Life
Green Superfood Powder Reviews